LONDON – The first mosque to be built in the Western Isles has opened on Friday, May 11, ahead of the beginning of the holy fasting month of Ramadan.
"I'm overwhelmed and very, very emotional," Aihtsham Rashid, a builder from Leeds who spearheaded a crowdfunding appeal and organized contractors and tradesmen to build the mosque, told The Guardian.
"People have come from all over the island to be here today. The local community is over the moon."
Members of the tiny Muslim population of Stornoway on the Isle of Lewis invited local people of all faiths and none to celebrate the mosque's opening after Friday prayers.
Until now, Muslim families have worshipped in their own homes and booked community halls for celebrating religious festivals.
There has been a Muslim community in the Western Isles since 1945.
During the 1980s and 90s, the community grew to as many as 80 people, before numbers dwindled to about 25 members.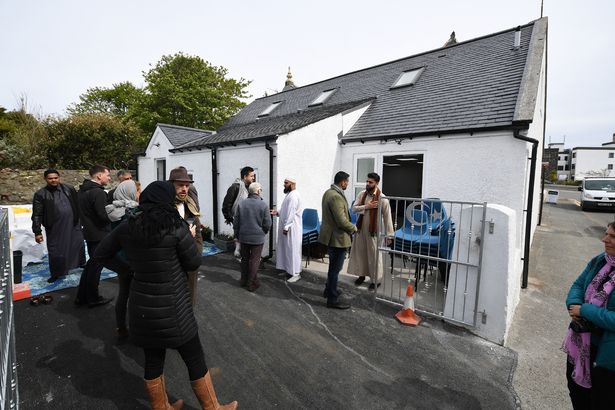 However, in the past few years, the community has begun growing again after families fleeing conflict in Syria were resettled in the islands.
Rashid led the mosque construction project.
He had earlier supported the promotion of a fundraising effort which generated more than £59,000 towards the cost of building the mosque.
People on the island have been mostly supportive of the project.
Muhammad Khalid Murray, a Muslim convert who lived in Stornoway in the 1990s, came back to the island to say a few words at the opening.
"The Muslim community in Lewis are very quiet, they just get on with their thing. Now they have an actual mosque, an actual presence there after all these years," he said.
Rashid said: "At the start of the year, the community thought they would be reading their prayers with a hard hat on. They weren't even thinking to have a mosque for a good few years.
"Now they have got this little mosque, which is literally the size of someone's living room."