Separated for half a decade, a Muslim convert has reunited with her father, who shunned her for five years after becoming involved with the far-right English Defence League (EDL).
"It was amazing. I've always loved my father and wanted him to be happy. It's from my religion to be forgiving and caring and loving. It was one of the best days of my life," Faith Abbey, 28, told Metro.co.uk.
"I always loved him and wished the best for him."
📚 Read Also: Former Member Of The English Defence League Is Now Muslim!
Faith was originally a Christian before converting to Islam nine years ago. Though she had a close relation with her father, her father's changed views on Islam and Muslims led to shunning her for five years.
View this post on Instagram
Reunion
This week, she shared an emotional hug and a Turkish lunch with her father in London.
"We spent five years apart after my father developed narrow-minded and rigid views on Muslims and their presence in the UK," she said.
"He would send me messages in the middle of the night asking me questions like what's happening in Syria or Afghanistan, insinuating Muslims generally or myself are generally in the know.
"And then I realized he had become heavily involved with the EDL.
"He was in trouble with the police for various incidents related to the EDL and realized he had fallen in with the wrong kind of people.
"He realized that the people in life who have been most kind to him and generous and forgiving are actually Muslims and they are kind people who are full of love, not hate. He also realized a lot of what the EDL believe about Muslims is not actually true."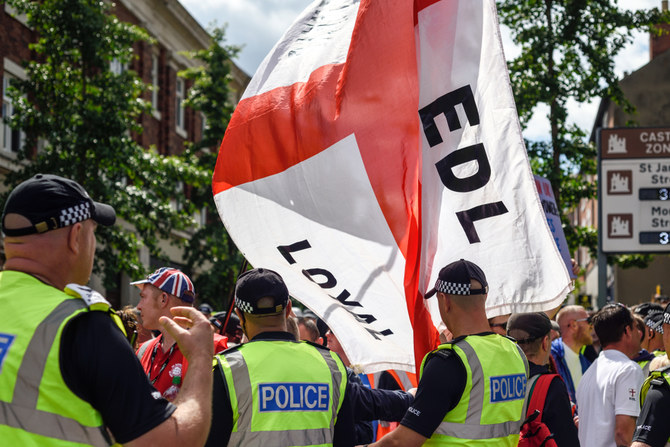 Support
The emotional reunion has received a massive response on social media.
"I have had messages from around the world from others saying they wish their families could be so tolerant," Faith said.
One well-wisher wrote on Facebook: "This is so wonderful to hear. May Allah guide him and protect you always."
Another said: "This warmed my heart. I sincerely hope that your relationship with your Dad gets stronger by the day."
The English Defence League (EDL) is a far-right, Islamophobic organisation in the United Kingdom.
Established in London, the EDL coalesced around several football hooligan firms protesting the "Islamization" of the UK. Tommy Robinson, a former member of the British National Party (BNP), soon became its de facto leader before he left the group in 2013.