In 2018, the High Court ruled that a Muslim couple's 'nikah' ceremony fell within English marriage law – a much-needed recognition, given that 80% of British Muslim marriages are not registered.
However, just a few days ago, 14 February, the Court of Appeal, reversing that decision, held that the marriage is 'invalid' on the basis of it being performed in a non-legal ceremony.
A number of individuals, and mostly men, have expressed their frustration at the court's ruling.
R. Ansari, for example, said, "Stupid judge. No one can over-rule another religious path just to accommodate their own man-made law."
R. Yangu added, "The judge is so stupid. The judge should be fired. How dare the judge say the (nikah) marriage is not valid."
By contrast, there is a recognition that the court has acted favorably.
Suniya Q said, "This is the right decision, so much abuse of the nikah process has gone on leaving women vulnerable." Shoro S. added, "Great! Wonderful decision." And Sara H said, "Good as they are inadequate and do not protect women."
Others have been more vocal, and very angry at men who allow this to happen in the first place. For example, Asiyah A said, "Because brothers don't want to adhere to what Allah says but quick to tell a sister she IS supposed to be doing."
It is unsurprising that it is mostly women who have been in support of this ruling, and this is a reflection of how British Muslim leaders have failed to ensure that Muslim women's rights are maintained in and outside of marriage.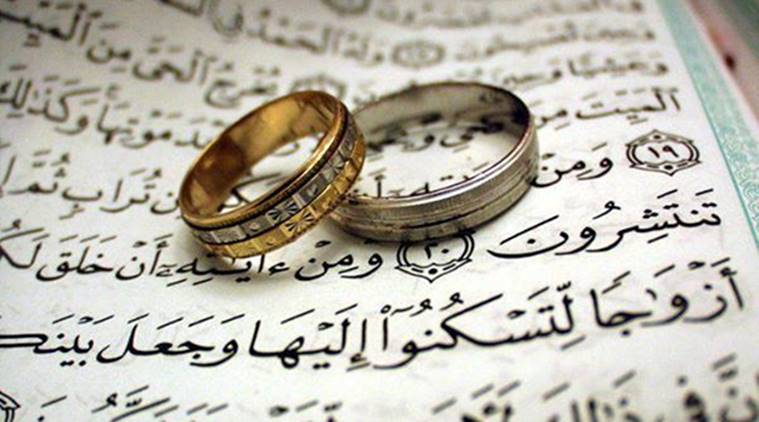 What is a Nikah?
The marriage ceremony adopted by Muslims all over the world follows a near-identical model: a religious leader, witnesses, and the couple providing consent.
In most of the Muslim world, when the nikah ceremony takes place, processes are in place to ensure that a certificate of marriage is provided and that legally, the marriage is documented.
In England, however, this is not the case.
For whatever reason, British Muslims have found themselves in a situation where the nikah can take place, however, to register the marriage legally according to the law of our land, a civil ceremony must also take place.
Some Muslims are unaware of this requirement, while other Muslims seek to exploit this requirement.
What is clear is that there is a disconnect between the practice of Muslims marrying in England vs the practice of Muslims marrying across the Muslim world, and in other parts of the Western world, such as Canada, where this issue of unregistered Muslim marriages does not exist at this scale.
Click to read more…
Pages:

1

2