LONDON – Highlighting the diversity of the British Muslim culture, the annual festival MFest will come to the British Library in London from April 27-29.
With over 25 events, MFest will include talks, workshops, presentations, and performances celebrating the the British Muslim culture presented by a panel of artists and writers.
Talks will cover topics like social justice, representation, intersectionality, Arabic etymology in sci-fiction, the relationship between modern feminism and Islam, British hijab-wearing Muslim women, and surveillance state.
The three-day event, sponsored by the Aziz Foundation and DeepMind, will also hold a panel discussion investigating "Sheikh Google" (the practice of studying Islam online) and how knowledge of Islam is shaped by algorithms.
Speakers include award-winning authors Elif Shafak and Kamila Shamsie, Akram Khan and literary podcast group Mostly Lit.
The festival aims to disrupt the traditional narrative by showing the ethnic and cultural diversity of Muslims from numerous different backgrounds at a non-denominational venue.
Talking about Muslim diversity, "There is a little tidy word called Ummah which means community. It's mainly used to signify a group with common beliefs. A Muslim ummah is a global community—comprised of the approximately two billion people who call themselves Muslims," S. K. Ali, a Muslim teacher and author who will participate in MFest, told Carte Blanche earlier in 2018.
"Muslim voices absolutely need to stake a louder claim in the mosaic of our community," believes Ali.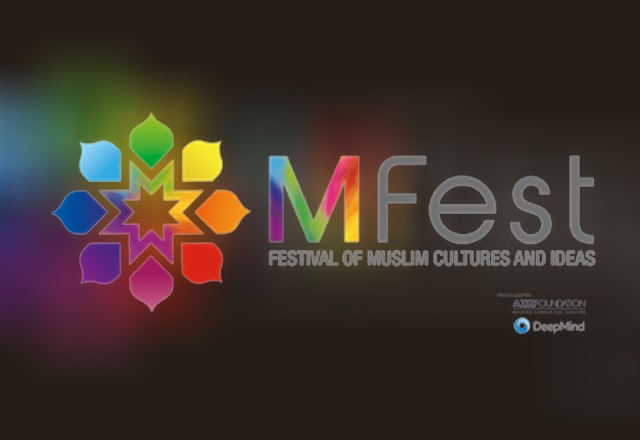 Participants will also discuss open talks such as how sci-fiction could help to explore the ethical and spiritual challenges posed by the rapid pace of technological innovation, including artificial intelligence, genetic engineering, and space colonialism.
"Because Islam has daily and weekly devotional and congregational requirements, significant months/days of the year, as well as dietary and behavioral prescriptions (such as cleanliness rites), religion is very much a part of life for many Muslims. We fold it into everyday activities in quite a seamless way," Ali expressed about MFest's triggers.
"Yet non-Muslims don't generally get to see what this looks like in popular culture as most media depictions tend to center violent, oppressive or oppressed Muslims. If there's a positive portrayal, it's often Muslims who don't 'overtly' practice the faith," Ali continued.
As of 2018, almost a quarter of planet earth's population is Muslim. This makes Islam the second-largest and the fastest-growing religion in the world.
Approximately 62% of the world's Muslims are Asians; especially from Indonesia, Pakistan, India, and Bangladesh. In the Middle East, non-Arab countries such as Iran and Turkey are the largest Muslim communities, while in Africa Egypt and Nigeria have the most populous Muslim populations.