As many people in the West see hijab as "oppressing" women, Muslim women are telling different stories.
For Aishah Muhammad, wearing hijab and abaya has never posed a problem for her as a medical doctor and a personal trainer.
Seeing Muslim women under-represented in the world of fitness, she decided to enter the field of personal training.
"I think there is a general view that personal trainers will always be in workout gear and look a certain way," Aishah told Metro.co.uk. "I don't fit this typical appearance."
"The fitness world rarely represents the wider population. Does the way I dress make me any less knowledgeable in the field? Of course not."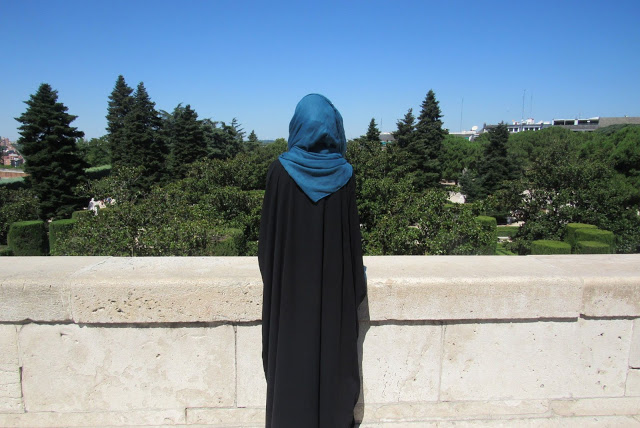 Using her knowledge of health and fitness, she sees herself as a role model for many Muslim women.
"I love being able to see a change in the confidence my clients have in themselves and their abilities," she said.
"As a doctor, I treat illness with medications and surgical options; as a coach, I try to help people improve their health to help them manage any existing conditions and reduce the risk of any future health problems."
Women-only Gyms
Aishah believes the fitness industry should adapt to reflect the world and represent more diverse communities.
"When I think about the idea of women-only rooms or gyms – it's not only Muslim women who like to train in a private, secluded setting," said Aishah.
"I have met so many women over the years who simply want to feel comfortable exercising without the presence of men," she added.
Islam sees hijab as an obligatory code of dress, not a religious symbol displaying one's affiliations.
Britain's first gym for Muslim women opened in Cardiff, South Wales in 2016.
In May 2019, a young British Muslim woman opened a gym where women can take off their hijab safely while exercising.
According to Sport England, only 18 percent of Muslim women take part in sports, compared to 30 percent of the total female population.
And five years before, the figures were as low as 12 percent – indicating a rise in Muslim women taking up sport and fitness.
In contrast, the figures for Muslim men taking part in sport do not fall below the average for British men as a whole.