Winning his second term as Mayor of London, British Muslim Sadiq Khan has gained the largest margin in any London Mayoral election over the past 17 years.
The first Muslim mayor of any European city, Khan celebrated his re-election saying, "I'm deeply humbled by the trust Londoners have placed in me to continue leading the greatest city on earth."
Views of his success have ranged from excitement, casual acceptance, indifference and even fear for the integrity of our democracy. Here's what some British Muslims had to say.
📚 Read Also: Sadiq Khan Wins Second Term as London Mayor
Farhana: "It is what it is. He still has the same agenda so nothing is different. That's my point of view as a Londoner."
Shamsuddin: "The news of Sadiq Khan's second term election success in London is gladdening and welcome. It shows that Londoners are quite satisfied with his performance especially in the difficult Covid periods."
Aamna: "It's impressive he won considering Labour had a backlash. Labour has become more London-centric and he is actually a good candidate. He knows London and since 2007 he's been a stalwart for London."
Noreen: "I am so glad and relieved that Sadiq Khan won! He speaks for a multicultural and unified London. Above all he is authentic and doesn't come across as corrupt. His critics say that he hasn't gone enough to tackle knife crime etc. But he isn't Batman."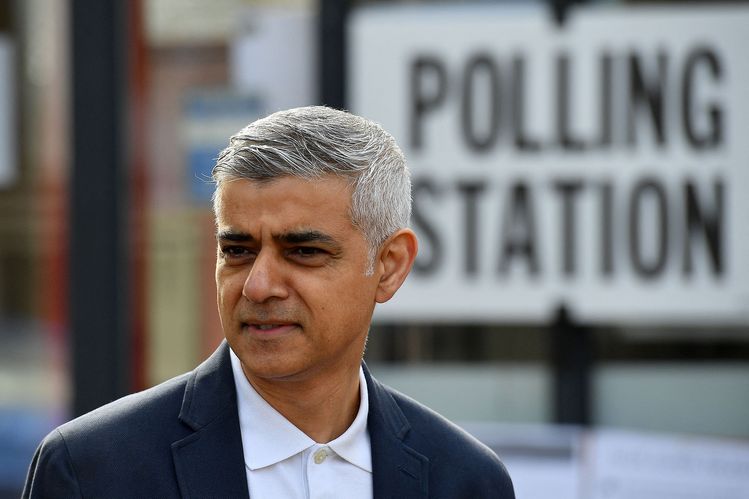 Criticism
Some Muslims were not so happy with the reelection of Khan.
Husna: "Sadiq Khan isn't a perfect mayor but no one is. My favorite thing about him is how he celebrates all cultures and religions with equal joy."
Humaira: "I'm not bothered. He's not a good mayor but then the role is totally cuckolded. I've got a bigger issue right now with the state of politics. We really are living in 1936 and there is no unified opposition to prevent those happening again."
After Brexit was won with outright misinformation, a similar populist tactic was adopted by Mayoral candidate Shaun Bailey where he claimed that Khan would increase taxes. This was a misstatement corrected by numerous facts check sites, such as the one by Channel 4 News.
📚 Read Also: Last Days of Ramadan: 8 Tips to Increase Motivation
Despite this, Khan secured a 10.5% lead above Bailey, and the second highest number of votes any London mayor has ever got for an election, showing that London is indeed behind the Labour's choice for mayor.
After thanking his wife and family for their support, Khan did what any decent politician should do, saying, "I want to speak directly to every Londoner who didn't vote for me this week, I'll never ignore your voice, your concerns or your worries. I'll always be a mayor for all Londoners working to improve the lives of every single person in this city."
Not everyone is always happy with those elected to office. It takes wisdom and integrity to do your best for the electorate, whether they voted for you or not. And I wish Mayor Sadiq Khan success – including bringing communities together – throughout his next term.