A local London mosque has donated hot food and snacks to Whittington Hospital and vaccination centers to "lift spirits" and show its gratitude to NHS workers.
"Being from the BAME community there's been a lot of people in hospital who we know or families that have been looked after by people who have died from the virus," Bibi Khan, president of Wightman Road Mosque, told Ham & High.
"So it's really important that we acknowledge the work that they are doing in really trying and emotive times."
📚 Read Also: UK Muslim Celebrities Share Video to Dispel Vaccine Myths
Volunteers from the mosque members collected donations from local shops and residents.
Later on, they joined Haringey mayor Cllr Adam Jogee and Islington mayor Cllr Janet Burgess to drop off supplies at the Whittington hospital and vaccination centers.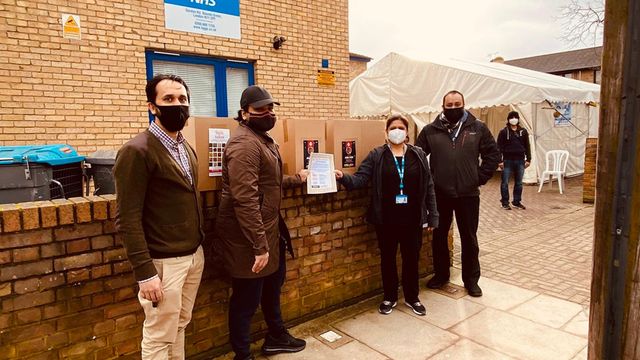 📚 Read Also: Birmingham Mosques Urge Muslims to Donate Plasma, Save Lives
According to Khan, the donations were part of a message of appreciation to support NHS staff and lift their spirits.
"One way that we could show to the NHS staff was to say 'listen we're here', the community is here and we want to be able to support you," he said.
"We can't alleviate the workload from you but we can show you that we care."
Muslims believe that health is a blessing from Allah that they should preserve and be grateful for.
Prophet Muhammad (peace be upon him) instructed Muslims to seek medical treatments: "Make use of medical treatment, for Allah has not made a disease without appointing a remedy for it." (Abu Dawud)