LONDON – For British Muslim families, the shouts and songs praising Liverpool's star Mohamed Salah reflect how the Muslim player is changing perceptions of Muslims and offering role model to young children.
"At the top of his game, Mohamed Salah is uniting communities," Rabiya Limbada wrote on BBC.
"He will pray on the pitch, he will sport his beard with pride and he will play some of the best football you have seen this year."
Limbada is a British Muslim of Yemeni origin who was born and brought up in east London to parents that emigrated here from Yemen and Burma.
"Unlike many people my age, I never struggled with the notion of belonging to this country," she said.
"However, I am more than aware that in today's climate children from faith and minority backgrounds don't feel the same.
"They are exposed to a news agenda that makes them apprehensive about displaying their Islamic heritage."
The Muslim woman is a mother of two children, Hanaa, aged eight, and Muhammad, six.
When Liverpool played against Rome in the UEFA Champions League semi-final last week, both kids beamed from ear to ear as they watched Salah laid face down on the ground, in his trademark goal celebration.
"He will pray on the pitch, he will sport his beard with pride and he will play some of the best football you have seen this year," she wrote.
"Do you have any idea how powerful that is to children like mine? He's a role model of our time."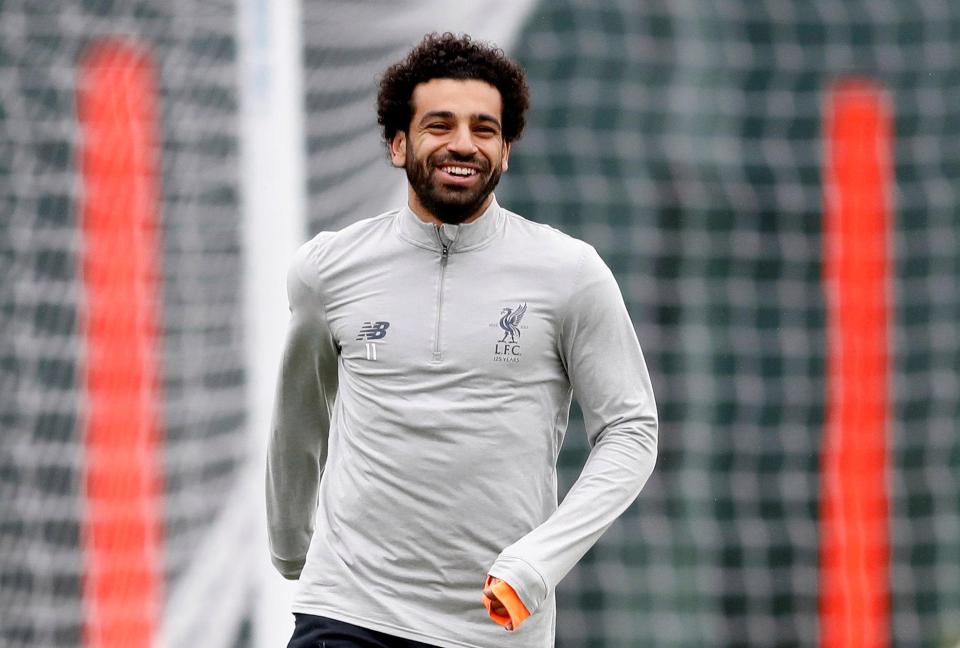 Islamic Features
Thanks to Salah, the Muslim man with a beard is no longer a terrorist or a bogeyman.
Young children too are imitating him.
"As with Islamic tradition, many men of the faith have beards. Salah is no different," Limbada wrote.
"So when I catch my six-year-old son standing in front of a mirror trying to pick at tiny baby hairs on his chin and proclaim he too has a beard now just like Salah, my heart soars."
Hailing from a Muslim-majority country, Salah is a devout Muslim who often prostrates to God on the field after scoring goals – a trend in sports that Egyptian players have started since 2006 during the African Cup of Nations in Egypt- hence nicknamed the 'Prostrating Pharaohs'.
Two months ago, the traveling Liverpool fans in the streets of a Portuguese city in midweek struck up a new chant to the tune of the 90s hit "Good Enough" by Dodgy with the line: "If he scores another few, then I'll be Muslim too!"
A recent report by Football Against Racism in Europe (Fare) found that the success of Liverpool Muslim star Mohamed Salah has significantly decreased hate and race crimes in the English Premier League.
Salah is not the only Muslim player in Liverpool and Premier League. More players can be found in the report below.
https://aboutislam.net/muslim-issues/europe/muslim-heroes-of-english-premier-league/