Zara Mohammed, the first woman to become secretary-general of the Muslim Council of Britain, has launched her first official tour of mosques, organizations and communities in Birmingham and Walsall to break barriers and confuse racists.
In the visit that included Green Lane Masjid and Community Centre in Small Heath, the Bahu Trust and the Al-Mahdi Institute, Mohammed tried to understand the concerns and issues that are affecting people.
"The cost of living and poor housing is really having an impact at a local level. As a community, we need to ensure our voices are heard. There is huge uncertainty and we need to empower local people to speak up," Mohammed, who holds a Masters in human rights law, told Birmingham Mail.
📚 Read Also: On Women's Day, AboutIslam Celebrates Successful Women
"The amount of community work through foodbanks, youth provision, education classes and tutoring has been great to see – the strength and spirit of the community is alive.
"Faith organizations were such a lifeline for so many through the pandemic. I recall some saying to me if it wasn't for the mosques, synagogues, churches and temples they would not have been here. Every mosque I have been to has a foodbank," she added.
What an excellent and enriching visit to Muslim communities in Birmingham, my thanks to all for wonderful reception, great discussion on challenges facing Muslim communities and great outreach work that is happening @AMIOutreach @GreenLaneMasjid @bahutrustuk pic.twitter.com/fg6JIkbb4v

— Zara Mohammed (@ZaraM01) June 23, 2022
Financial issues are not the only things affecting the Muslim community. Almost 8 years after Trojan Horse allegation claiming there was an Islamic plot to take over city schools, the 2014 event are still having an impact on Muslims.
"A really poignant thing from our engagement so far was how often the Trojan Horse case was brought up, even among schools and people not directly involved. They told me how they were impacted by it still," Mohammed said.
"I asked people: 'have we healed yet?' But they say the affair totally ripped everything apart, people were devastated by it, it has still left scars and people feel they have not had 'justice'."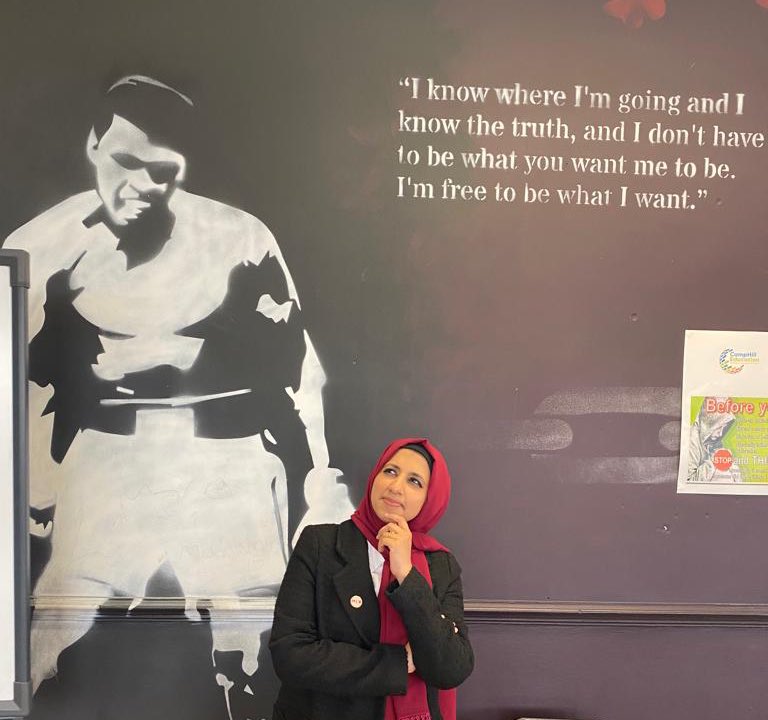 Role Model
As the first woman leader of the MCB, Mohammed hopes to be a positive role model for young girls and women.
"It's very exciting. I hope to use this platform to inspire young girls and women but also to bring about change in my community, and externally to it, about the role of women," she said.
"We need to build confidence among women, tell them you can be a Muslim woman and a leader.
In January 2021 and at the age of 29, Mohammed became the youngest person and first woman to be elected as secretary general of The Muslim Council of Britain.
Later in August of the same year, she was named in British Vogue's list of the 25 most influential women of 2021 for "laying foundations for a more equal future".
Mohammed was born in Glasgow, Scotland, and studied at the University of Strathclyde where she graduated with an LLB in Human Rights Law.
In 2016, she became the first woman to lead the Federation of Student Islamic Societies (FOSIS).