Amid soaring prices and freezing temperatures, the Muslim owner of a Blackburn phone shop made sure his neighbors would enjoy a festive season, as he offered them free biryani meals.
Junaid Issat owner of Hi Cloud, based on Manxman Road, said the free food initiative was a thank you message to the community for their support.
"This year we've noticed many of our customers and people from the community have been struggling in the current climate of the rising living costs," Issat told Lancashire Telegraph.
📚 Read Also: Muslim Doctor Praised for Volunteering to Work during Xmas Holidays
"As a thank you for their continued custom and support of Hi Cloud throughout the year, we wanted to give back to the community so we decided to do free food packs to help those in need."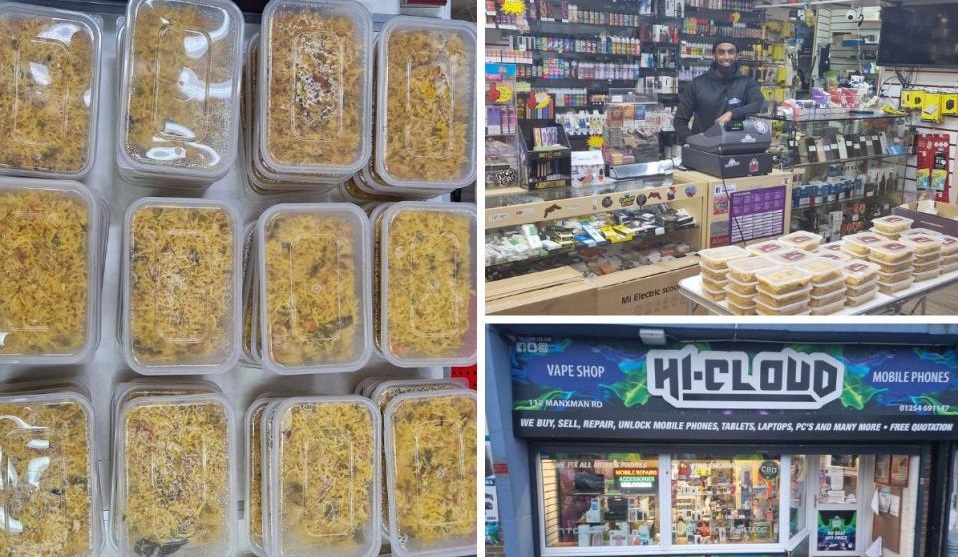 Issat's family distributed over 130 packages containing biryani and sweet treats from the store.
"It's been a huge success and people have been very thankful and appreciative of the sentiment. I would like to say a huge thank you to everyone that has participated," he added.
Christmas is the main festival on the Christian calendar. Its celebrations reach its peak at 12:00 PM on December 24 of every year.
Muslims believe in Jesus as one of the great Prophets of God and that he was born miraculously, conceived with no father, to his mother, Mary, but not that he was son of God.
Though Muslims do not celebrate Christmas, they usually extend hands to help patients, less fortunate, and homeless people to celebrate the season.