A young Muslim woman who was trying to give her fiancé a surprise visit has become the first to be identified among the victims of the tragic mass drowning in the Channel.
Maryam Nuri Mohamed Amin, 24, was one of 27 people who died while attempting to cross from France to Britain.
📚 Read Also: Protection of Refugees in Shariah and International Law
Amin, a student, had left Iraq to try to be with her fiancé Mohammed Karzan, a Kurdish immigrant, in the UK.
She was messaging Karzan when the group's dinghy started deflating on Wednesday. Amin tried to assure him that they would be rescued, however, she and 17 men, six other women – one of whom was pregnant – and three children died off the northern French coast.
"She is not in the UK, which means that she is gone. It is very sad for me, and for everyone," Karzan told the Telegraph.
"I had continuous contact with my wife and I was tracking her live GPS. After 4 hours and 18 minutes from the moment she went into that boat, I think they were in the middle of the sea, then I lost her."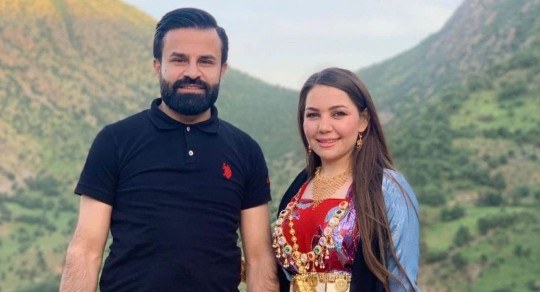 Heartbroken
According to her family, she had tried to reach the UK legally twice and that she had been to the British embassy but the process was "delayed", forcing her instead to take the route she did.
"The whole world talks about Europe as a place that is calm, that is pleasant, is this what calm means? Around 30 people dying in the middle of the sea?" Nuri Hamadamin, Maryam's father, told the BBC.
"This is a sin to put people through this."
On Friday night her father, family and friends gathered at their home in northern Iraq to share their grief and remember her.
Maryam's best friend Imann Hassan said that her friend was "very humble" and had "a very big heart".
"When she left Kurdistan she was very happy, she couldn't believe that she was going to meet her husband," Hassan told the BBC on Friday night.
"At her engagement party she was telling me: 'I will buy a house and live nearby you … we are going to live together.'"
Hassan said that she wanted to send a message to the world "that no one deserves to die likes this".
"She tried to live a better life, she chose the UK, but she died."
According to the BBC, more than 25,000 people have crossed the Channel so far this year.
There have been 65 small boat-related prosecutions in England since 2020 – and nearly 300 arrests in France.