LONDON – As Brits wake up to the devastation and carnage – over 22 murdered, over 50 injured – from an explosion at the Ariana Grande concert held at the Manchester Arena, the second largest event space in Europe, people of all faiths have come together to condemn this meaningless act of terrorism.
British Muslims from across the country share their disgust:
"We in Manchester stand united against all evil forces. World is mourning for what has happened in Manchester, a darkest day in the history of a city which has been proud of community cohesion
We will not allow the perpetrators to divide us and fulfil their agenda Our eyes are wet and heart goes out to the victims and their families and those who will live with the trauma."
Mohammed Iqbal
Association of Pakistani Physicians and Surgeons UK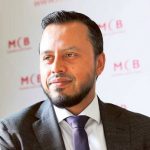 "This is horrific, this is criminal. May the perpetrators face the full weight of justice in both this life and the next. I pay tribute to the police and emergency services who have worked valiantly."
Harun Khan, Muslim Council of Britain
"London stands united with the great city of Manchester today after this barbaric and sickening attack. This was a cowardly act of terrorism that targeted a concert attended by thousands of children and young people. My heart goes out to the victims, their families and everybody affected."
Sadiq Khan, Mayor of London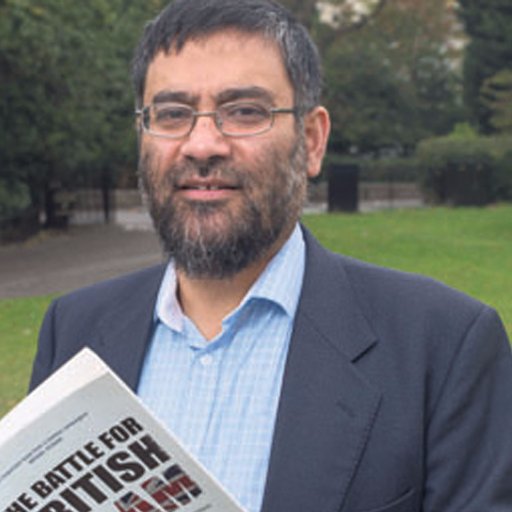 "Love, prayers and thoughts for the families. How heartbreaking to lose loved ones, including children, murdered for simply having fun. #Manchester If indeed this is a 'muslim' terrorist, I plead to my Muslim brothers and sisters to stop and fight the hate taught and preached by some quarters towards music, dance, 'free mixing' and people having fun. Whatever your grievances: racism, islamophobia, foreign policy etc. you must sadly have a twisted soul and mind, or be utterly deluded and not know the reality of mainstream Western culture, to attack a family fun event.
You are entitled to renounce music, song & dance as part of your spiritual path – many do this, but not to encourage hate and violence against those who don't follow your strictures.
For the record, Muslims have been into music, song and dance since the earliest days of Islam, although many of course oppose and renounce these matters as part of an ascetic path. And "free mixing" has always happened in public places, including mosques and markets. And pop concerts are widespread in the Muslim-majority world, including religious music. Would you do this in your own country, or a Muslim-majority country if you're a convert, where your own children, parents and grandparents might be attending such an event?"
Sheikh Usama Hasan
"Manchester ?? one of my beautiful cousins was at that concert thank God she is safe. I can't be dealing with no conspiracy theories right now. There are some sick individuals out there that think it's okay to kill innocent children. Thoughts and condolences to those who are injured and to those who have died, rest in peace."
Tinu Adeshile
"It takes a special kind of cruel and cowardly monster to target 12 year old little girls."
Saira Malik Rahman
"Poor children. This world is becoming sicker by the day."
Rehana Ali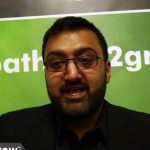 "RIP, to all those who have lost their lives in Manchester, and condolences to all the loved ones affected."
Raheel Shaban
"Heart breaking to hear about the cowardly attack in my home town last night. 
Sickened that someone would target an event where children were attending. One word. Scum.
Thoughts and prayers for those affected."
Tahir Mirza
"Thoughts and prayers for Manchester!!"
Samar Farooq
"Really really sad and angry about the Manchester explosion."
Ayesha Mirza
"Just woke up to read about the Manchester explosion at the arena. ..so sad to hear about the life loss and praying that everyone is safe. .."
Maheen Nusrat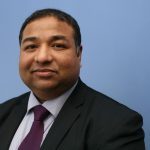 "What cowards and ugly creatures you are, to attack our children?! You are despicable, you have no place in our lives. To you your religion, because you share nothing with me."
Dilwar Hussain
"Shocked and devasted at the Manchester incident.
Our thoughts and prayers with one who lost their lives and injured"
Ayaz Asghar
"What a crazy world we live in?!! Can't believe the news this morning. Prayers for all the victims and their families in Manchester, just makes you think no where is safe :-("
Afshan Siddiq
"Condolences to the friends and families of victims in Manchester. "
Souheil Fenghour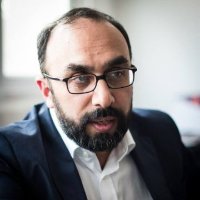 "I Feel shocked to think that people have lost their lives at a gig attended by so many young people. A very sad day for our beautiful country, I am praying and working for Peace."
Navid Akhtar
Targeting women and children?!!
No justification for this horror. We must stand united against this barbarity. #manchester #ArianaGrande
Sending love to those who will never hold their loved ones again. They left home with joy & excitement & were ripped from you."
Sarah Joseph
"Shocked to see my city under attack!!!
We stand united against Terrorism!!!"
Abdul Hafeez
"Prayers for all effected by last night's awful incident Manchester Arena"
Shabana Begum
"Horrified, sickened, disgusted – words are never enough. Thoughts and condolences to those affected by the attack in #Manchester last night"
Ferhan Khan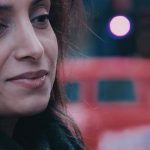 "No just NO! Can't take this. Thoughts for all the victims and their families.
#prayersformanchester."
Henna Rai
"OMG…!!! HEART BROKEN.!!!
May God bless the souls of all killed last night. Thought and prays for the victims families… sad ?"
Komal Khan
"So upset this morning. Can't believe what's happened. My heart goes out to all those children and parents who are involved. Listening to parents who still haven't located their child. Can't imagine what they are going through. ?"
Sahra Ahmed
"Heartbreaking news this morning from Manchester, and to hear parents are still searching for their children, cannot even imagine their pain and distress. Thoughts and prayers are with them all :-("
Yasmin Ali
Speaking at the British Islam conference organized by New Horizons, earlier in the year, author Karen Armstrong spoke on the importance of compassion:
"In order to change things around in the global community, everybody has to do their bit. It is no good to wait for politicians and religious leaders to come forth. We all have a responsibility… To spread the idea of compassion. Which means we put ourselves in other people's shoes. It is summed up in the golden rule, never treat others as you would not like to be treated yourself. It requires effort from every single human being, man, woman and child."