CHRISTCHURCH – Solidarity events have been taking place across the world this weekend to express sympathy with the New Zealander Muslims in general and the families of the victims of Christchurch terrorist attack.
"We all heard about the terrorist attack in New Zealand, and we were all moved by it," Megan Kearley, member of a social work students' group at Memorial University (MUN) in Canada who organized a vigil on March 23 for the 50 Muslim martyrs of Christchurch, told CBC.
"I'm taking a course in social justice at MUN's School of Social Work, helping to plan the vigil isn't just course work for her and her classmates. We felt really strongly that something should be done to show that communities everywhere stand with the community, the Muslim community, and those who were impacted," Kearley added.
New Zealand came together on Friday, March 22, to support the Muslim community as national TV aired adhan and Jum`ah prayer for the first time.
The prayer was held one week after a terrorist attacked two mosques in Christchurch, killing 50 and injuring many.
Prime Minister Jacinda Ardern joined thousands of mourners near the Al-Noor mosque, one of two places of worship targeted in last Friday's terrorist attacks.
Thousands of miles away in Canada, Kearley and her colleague Leah Barron also expressed love and support.
"The vigil is meant to show support for the Muslim community, at home and abroad. It's something that's impacted a lot of people and it targeted one group specifically. Nobody should feel unsafe in a place of worship or in a place they go to feel safe," Barron said.
Courtney Barnett, another students' group member, informed that speakers from several community groups have shared stories with the crowd. Donations were also collected for the Muslim Association of Newfoundland and Labrador.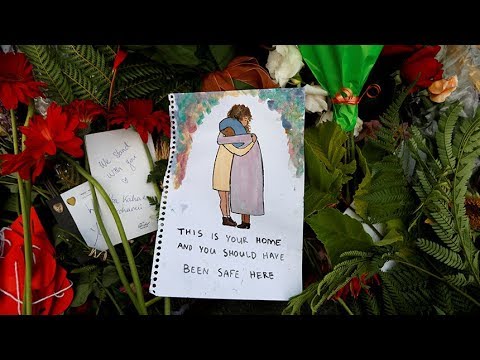 Scotland As Well
Another vigil was held Saturday in the center of Glasgow, Scotland, where it brought together faith groups and speakers from a number of political parties, the BBC reported.
Speakers included Scottish government minister Humza Yousaf and Scottish Labour leader Richard Leonard.
Yousaf said: "The political discourse, the media discourse on Islam, on Muslims, on minorities, is adding a gallon of petrol on a fire that doesn't need to be there."
Following the event, Glasgow Labour MSP Anas Sarwar told the BBC it was important for people of different beliefs to send a message of solidarity to the people of New Zealand.
The third meeting of solidarity took place at Cornwall Islamic Centre, the former Quenchwell Chapel, where guests gave short speeches about the recent events, followed by conversation and food.
Former MP Andrew George was among those who have been invited to speak at the event after he helped establish the center according to This Is The West Country UK.
He said: "Nearly a quarter of a century ago it was my privilege to be involved in helping to set up the Cornwall Islamic Centre. Even then they faced bigotry, discrimination, and threats. The then Bishop of Truro, Methodist chairman, the Cornish Jewish community and Catholics were amongst those who offered full support.
"I have been asked by my Islamic friends at the CIC to speak at this event. It will be an honor to join them and to demonstrate with them our support and solidarity against bigotry, discrimination, and threats."