NEW ZEALAND – Hailed for showing the true spirit of Islam, New Zealand Muslim rugby All Blacks superstar Sonny Bill Williams has spoken about the challenges of Ramadan fasting, confirming that religious commitments do not hinder his rugby training and preparation.
"I find the fasting easiest," he told media on Monday after being named in the Blues team to play the Lions at Eden Park on Wednesday, New Zealand Herald reported.
"It's just when I have to train. Getting through the field-based footy is easy, and I just push back the weights until I break fast.
"But thank God in New Zealand, in this part of the world, we only fast nine hours a day – 10 hours max. In Europe and some parts of the world it's 16-18 hours. That's pretty tough.
"The first week is the toughest, but after that the body starts to get used to it. I just try and do the best I can."
Ramadan, the holiest month in Islamic calendar, started on Saturday, May 27.
In Ramadan, adult Muslims, save the sick and those traveling, abstain from food, drink, smoking and sex between dawn and sunset.
Muslims dedicate their time during the holy month to be closer to Allah through prayers, self-restraint and good deeds.
It is customary for Muslims to spend part of the days during Ramadan studying the Noble Qur'an.
Many men perform i`tikaf (spiritual retreat), spending the last 10 days of the month exclusively in the mosque.
New Zealand center Williams will face the British and Irish Lions in Auckland Blues colors on Wednesday provided he shakes off a knee complaint.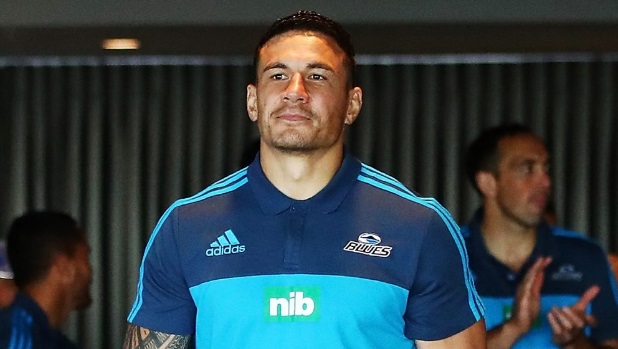 Role Model
In a tough time for Muslims worldwide, Williams was praised by his team-mate Steven Luatua for blooming into a genuine role model.
"He displays his faith to the world, on an international stage, and I think that's important in these times," said Luatua of Williams and his devotion to Islam, The Telegraph reported on Monday.
"For a lot of us from religious backgrounds, we've got to this point because of our faith, because of our beliefs.
"So for him to display that on an international stage, to display who he is, not change for anyone, I think that's all credit to him.
"I'm a Christian man, I have my flaws, but I guess that's the whole point of asking for forgiveness.
"I do believe religion really helps with the rigor and discipline of succeeding in sport. Knowing that my time here is limited, knowing that my walk of life is, I guess a product of God's will, that just makes my journey, what I do here, it makes me a lot more grateful.
"It's a gift to do what we do, and I'm sure Sonny's in the same boat."
Born in 1985, Williams is a top-notch rugby star in New Zealand.
He is the only Muslim in the New Zealand squad, both in the Sevens and the XVs.
His conversion to Islam in 2008 took place after attending prayer services at a Sydney mosque.
The south-pacific island country of New Zealand is home to 36,000 Muslims, according to the 2006 census.