As Australia struggles to quell a coronavirus outbreak driven by the highly infectious Delta variant, the lockdown has put hundreds of Muslim families in isolation in Melbourne's outer suburbs, leaving many of them struggling to get essential supplies.
Abukar Hersi's Macca Halal Meats' is one of local businesses and community services which have swung in to help.
In order to help isolated Muslim families, Hersi has made more than a hundred deliveries over the last few weeks.
📚 Read Also: Aussie Imams Lead Fights Against COVID Vaccine Misinformation
"This is very hard, very hard … we were working 12 hour days," Hersi told ABC News.
This is not the first time for Hersi who was among a number of community organizations donating food to public housing residents under hard lockdown in Flemington and North Melbourne.
This time, he worked early to alert isolating families about his services.
"They call us and the community leaders give us the fund. So we give them what they want. We don't give what we want," he said.
"Other people would give them a box. It's not what they choose.
"But here, what we do they choose what they want … So they don't want mince meat, so we don't give them mince meat."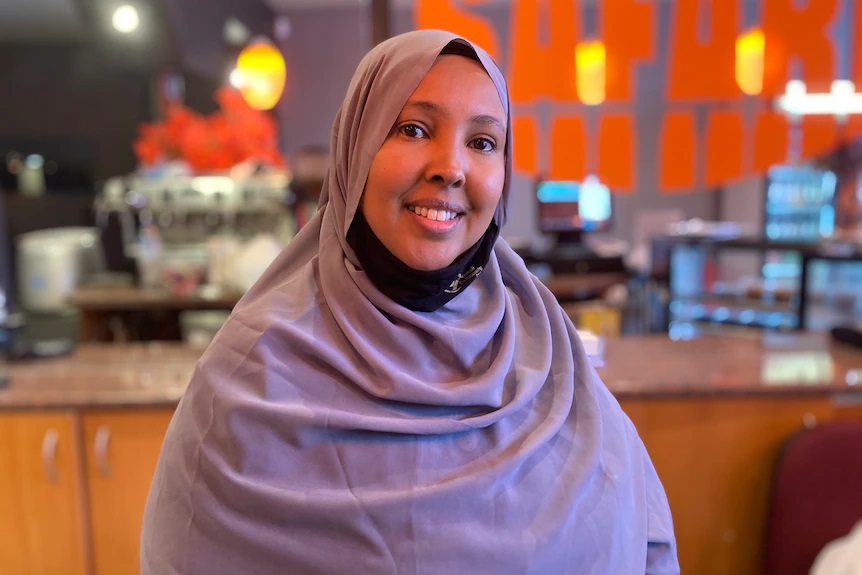 Pay Back
Many other Muslim-owned businesses are also ready to help.
Anab, the owner of Somali restaurant Safari, has been also trying to give back to its customers isolating during Victoria's recent Delta outbreak by donating hot meals.
"The state government come to us and ask us to help, you know, provide them a good meal for them, according to their culture," she said.
"Any minute they can call us can you please provide us 50 people for meals and then we jump and do the whole thing over again," she said.
Along with meals donated by state government, the restaurant donated meals funded by community organizations to provide additional support.
"It gives us relief to be able to give them back something," she said.
"When we open the business, we straight away to the lockdown. They're the one who support us all through. So we say, it's about time. We support them."
These efforts are part of larger efforts by Muslim groups, including Halal Food Bank Melbourne which has supplied $180,000 worth of food since the pandemic began.
"We try to maintain our tradition of giving charity. At the moment, we are completely donation and volunteer run," said Sharfi Ruknudeen, chair of Halal Food Bank Melbourne.
The lockdown of Australia's second-biggest city Melbourne was extended on Sunday after the country logged a record 1,323 local Covid-19 cases.
This is Melbourne's sixth lockdown of the Covid-19 pandemic, and includes a curfew, the closure of playgrounds and strict limits on exercise.
Meanwhile, neighboring New South Wales state, which includes Australia's most populous city of Sydney, posted 1,218 new cases on Sunday – pushing the country's overall daily caseload to a new all-time high.
Nearly 19,000 cases have been detected in the state of about eight million people since the Delta variant outbreak began in mid-June.