Black History Month highlights the heritage and accomplishments of African Americans and their central roles in US History.
Initially established as "Negro Week" by Carter G. Woodson and the Association for the Study of Negro Life and History, President Gerald Ford expanded it to a month-long opportunity to "seize the opportunity to honor the too-often neglected accomplishments of Black Americans in every area of endeavor throughout our history."
African American (AA) Muslims represent the foundational Muslim social group in the country. Their histories cut off by enslavement, AA Muslims rediscovered the faith and made it an American religion.
Annually, many American Muslims of varied backgrounds focus on native-born Black American Muslims who continue to make significant societal contributions inside and outside of the American and global Muslim Ummah.
Every February attempts to encapsulate AA Muslim heritage into individual successes infinite social spheres prove futile. One of the country's largest Muslim groups, it requires expanding attention to Black Muslim achievements and issues affecting them from twenty-eight days to three-hundred, sixty-five.
Black (Muslim) History Month features should serve as a starting point for recognizing and appreciating the Black Muslim experience.
From the early days of the Black Muslim Movement, African American Muslims established and fostered educational spaces. The Muslims featured below continue the tradition of promoting learning and social awareness in sexual health, anti-racism, digital learning and child sexual assault.
1. Angelica Lindsey-Ali
As part of the Muslim Wellness Foundation, community scholar Angelica Lindsey-Ali (aka The Village Auntie) offers workshops and resources on traditional West and East African approaches to sensual health promotion.
A certified sexual health educator Lindsey-Ali spent over 20 years in public health. She serves as lead consultant for Beautiful Abyss, a Muslim women's health, and wellness digital portal.
She holds a degree in African and African American Studies from the University of Michigan-Ann Arbor. Angelica has spent the last 19 years working both locally and internationally in the fields of education, public health, refugee rights, and social work, endeavoring to help end systemic inequities inflicting Black people across the Diaspora.
Although not her work is not exclusive to Black women, she centers them in her work, exploring Islamic scholarship about sensual exchange and fulfillment through African traditions centering femininity.
Lindsey-Ali's sexual education spaces encourage sexual knowledge, positive body image and all Muslim women as pillars of family and community.
2. Margari Aziza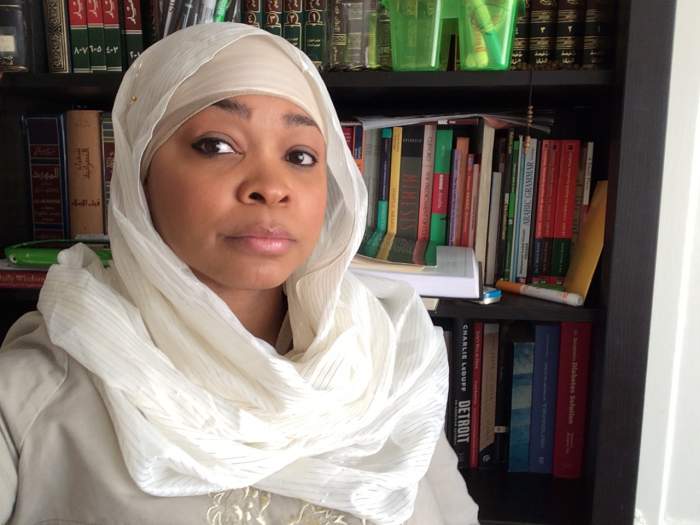 Margari Aziza Hill is the Co-Founder and Managing Director of MuslimARC, the Muslim Anti-Racism Collaborative, an organization focusing on Education for Liberation.
After converting to Islam in 1993, her life experiences as a Black American woman have informed her research and writing on Islam, education, race, and gender.
She has nearly a decade of teaching at the elementary, secondary and college levels. She has worked in education at various capacities, including as an instructor and professional trainer.
She taught Writing and Literature at Al-Aqsa Islamic Academy, developed instructed an Art and Literacy class for Clara Muhammad Summer Camp and worked as a Lead Teacher and Curriculum Developer at United Muslim Masjid Summer Madrasa.
She earned her bachelor's degree in History from Santa Clara University in 2003 and master's in History of the Middle East and Islamic Africa from Stanford University in 2006.
Her research includes colonial perceptions mixed-raced identities in Northern Nigeria, anti-colonial resistance among West Africans in Sudan during the early 20th century, transformations in Islamic learning in Northern Nigeria, and International student programs at Al-Azhar and Cairo University.
She has given talks and lectures in various universities and community centers throughout the country.
3. Will Deyamport, III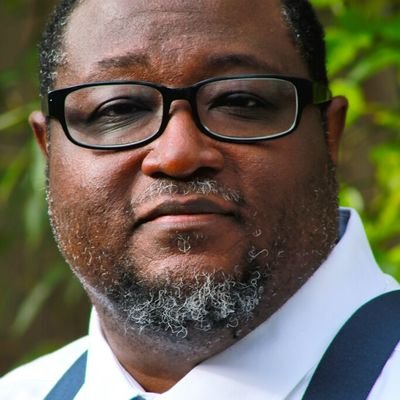 Will (Dr. Will) Deyamport, III is a globally-recognized Connected Educator and Connected Ed Consultant, who leverages the use of social technologies in the classroom to enhance the learning experiences of people worldwide.
His thought leadership helps him to create an innovative, interactive and integrated classroom experience for students and teachers alike.
He identifies existing and underutilized digital tools and resources in education and works to bridge that gap.
His research and work in this field helped shape his social entrepreneurship and opportunities to connect and collaborate with some of the most inspiring and acclaimed people in education both nationally and internationally.
Deyamport earned his Doctor of Education (Ed.D.) in Educational Leadership and Management from Capella University with a research focus in Digital Leadership and teachers using a Twitter-supported personal learning network (PLN) to individualize their professional development.
He coaches and assists educators in the discovery and classroom implementation of an array of technologies such as GAFE, web tools, Schoology, etc.
He is a huge proponent of creating engaging, collaborative and interactive learning experiences focused on the use of web technologies to aid in differentiated instruction and connecting students to a global community.
Deyamport created The Dr. Will Show (Soundcloud * YouTube), a podcast dedicated to informational dialogue and discussions with educators about a myriad of topics related to education.
4. Shariea Shoatz
Childhood education specialist, Shariea Shoatz believes that all children's voices need to be heard. She knows that most children who suffer from abuse are afraid to speak.
Her passion is to support these survivors and teach the adults who care for them the signs of, how to prevent, and end childhood sexual abuse.
Shoatz holds a master's degree in Special Education from Cheyney University of Pennsylvania, and an Early Childhood Certificate from Lincoln University. She has taught Special Needs children in classrooms, and homes throughout Delaware, New Jersey, Pennsylvania, and overseas.
Active in the Muslim communities of both Philadelphia and Delaware, Shoatz is CEO and founder of Buddy Speaks, an organization that provides preventative education and end childhood sexual abuse.
Shariea Shoatz is currently authoring a book about body safety for children as well as Buddy Speaks, the story of one brave boy who after suffering at the hands of an abuser got his voice back, reclaimed his life, and became a voice for other children who suffer from Childhood Sexual Abuse and PTSD.
Supporting their continuous work ensures that Muslim culture will progress.
First published: February 2019