• At least 215 people have been confirmed dead and hundreds are missing across Mozambique, Malawi and Zimbabwe due to Tropical Cyclone Idai, according to government agencies and the Red Cross, which said 1.5 million people had been affected.
• Heavy rainfall is projected to continue in Sofala and Manica provinces from 19 to 21 March.
• Alerts have been issued regarding the risk of flooding in the Buzi and Pungoe river basins in the next 72 hours, which could lead to further destruction and potential loss of life.
1.5 Million affected by the flooding
Amid destroyed infrastructure and poor weather conditions, calls have grown for urgent humanitarian aid to survivors of Cyclone Idai that struck several countries in southern Africa.
Mozambique has been hardest hit by the powerful storm, with fear that more than 1,000 people may have been killed. Scores have also died in both Zimbabwe and Malawi.
U.N. agencies estimate more than 900,000 people in Malawi and 600,000 in Mozambique are affected by the heavy rains and flooding. Scores of people are believed to have been killed and injured, and tens of thousands left homeless.
Mozambique's National Institute of Disaster Management (INGC) said the government needs $13.7 million to assist victims of natural disasters, including food insecurity, according to Infosurhoy website.
"We have a serious deficit which means thousands of people are still in need of assistance," INGC General Director Augusta Maita said.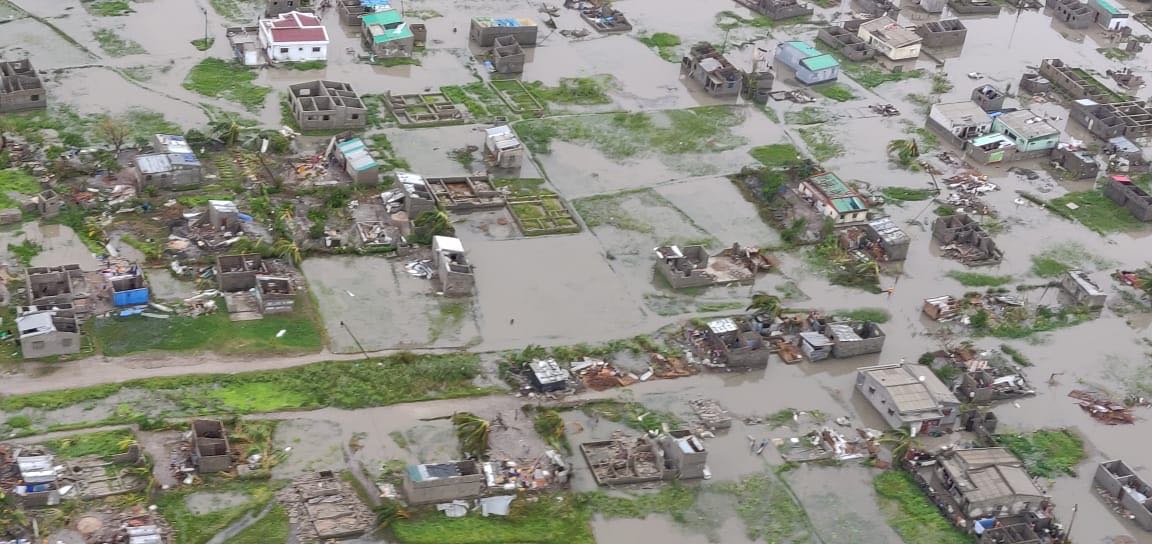 "No building is untouched. There is no power. There is no telecommunications. The streets are littered with fallen electricity lines," Gerald Bourke, from the UN's World Food Programme, told the BBC.
The damage is massive and horrifying
The International Federation of Red Cross and Red Crescent Society (IFRC) described the damage as "massive and horrifying".
'The roofs on so many houses have fallen in, likewise the walls. A lot of people in the city have lost their homes. The situation is terrible. The scale of devastation is enormous. It seems that 90 per cent of the area is completely destroyed."
In Zimbabwe, at least 98 people have been killed and 217 people are missing in the east and south due to the storm, according to the government.
Malawi was also badly hit, killing at least 122 people, according to Reliefweb.
Urgent aid needed
In an urgent appeal, Africa Muslim Agency called for relief aid to help survivors of the storm.
"Relief aid, food, homes and clean water are still very much needed by our brothers and sisters in Malawi & Mozambique," it said on its website.