Talaq, talaq, talaq! 3 words that can make your whole world evade away.
These are the words that have more power than years of a loving emotional bond, good and bad memories, kids and many other things. Is it justified to end years of memories in seconds through some bizarre words? Certainly No!
The decade old triple talaq law is lately being considered by the Indian Supreme Court despite it being ruled out in several Islamic countries. Although Quran disregards this triple talaq law, it is still being practiced in India.
O Prophet, when you [Muslims] divorce women, divorce them for [the commencement of] their waiting period and keep count of the waiting period, and fear Allah, your Lord. Do not turn them out of their [husbands'] houses, nor should they [themselves] leave [during that period] unless they are committing a clear immorality. And those are the limits [set by] Allah . And whoever transgresses the limits of Allah has certainly wronged himself. You know not; perhaps Allah will bring about after that a [different] matter. (Quran 65:1)
The nation still needs a year to come up with a decision. In other words, the so called advanced nation is still struggling to fairly treat women. There are experts in Muslim Law like Professor Tahir Mahmood who are insisting on abandoning the 7th century law. It strikes the human mind however, why is the Indian Court skeptical about a decision?
Scrutinizing the largest minority in India, about 155 million Muslims continue to struggle with common issues of day to day life. Muslim women in India are sent back to their parents' or abandoned in seconds mainly because of this triple talaq law. In other words, this law gives an unfair authority to men to end marriage often without a reason leaving behind women without a shelter and life.
Women are being threatened by their husbands leaving them helpless where a text message or a phone call is enough to end a halal relationship. This is however, a major reason Muslim women demand an end to the triple talaq law in India.
Muslim marriage in India
Muslim marriages in India are in a similar manner to ceremonies all over the world. With celebrations and a constant series of events, marriages are usually a grand setup. This might be societal segment of marriage where the legal contract as stated by the religion is Nikkah that pronounces the halal/ legal relationship between a man and a woman. This requires two witnesses and an amount of mahr is decided at the time of nikkah that is to be given by the groom to the bride.
Muslims marry as per the Shariah Law/ as prescribed by their religion. In case of a divorce, the women can seek to part ways by means of khula. Man on the other hand, will divorce his wife.
According to the guidelines stated by the Holy Quran, a specific time period, witnesses, arbitration and attempts to resolve the discord is the common procedure towards divorce. The triple talaq rule however, has been disrupting the lives of many especially in India where the implementation of the Shariah Law (1937) keeps the state away from intervention.
More than half of the Indian Muslim women are divorced via triple talaq and it is therefore, high time to take a stand. In addition, Muslim women in India are greatly discriminated in terms of polygamy and the triple talaq rule.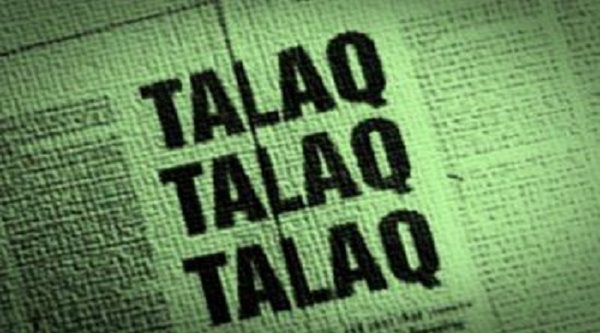 A social support system
The Law however, fails to monetarily assist divorced Muslim women. Most of the females are mistreated by their in-laws, as Indian joint family system is practiced. In several cases, women are abused by their husbands and often pressurized by mother-in-law and father-in-law to leave the house.
Extra marital affairs, husband's addictions and lack of financial support from the spouse, are some of the major reasons that worsen a marriage. The patriarchal Indian society is unjust towards female. For this reason, women rely on relatives and friends and that is where social support system holds a major role in India.
Studies show a great percentage of divorced Muslim women in India being uneducated and belonging to the lower income strata usually involved in domestic chores. So this points at divorce being a contributing factor in poverty, while research is still required. Moreover, majority of these females retain the children after divorce.
While few divorces involve a wait period, several cases follow the triple talaq law while many husbands send divorce letters to their wives while away. The legal system however, does not state a law that will give the dowry back to the female. As a result, majority of divorced women fail to get it back. This again reflects money and unfairness with females and the shortcomings in the state law. In so many cases, Indian Muslim women are unaware of the Muslim Personal Law, which adds to their dilemma.
Marriage is a sacred bond. The triple talaq law is an invalid, decade old rule that must not play a role in breaking a relationship thereby giving men the power to be unfair to women. Like other Muslim countries, India needs to take quick measures to reform and eradicate the law because of its dire consequences faced by Muslim women and children.
References:
Dehlvi, G. R. (2017). Triple talaq: Muslim law board should take cues from divorce rules in 22 'Islamic nations', not delay reforms. www.firstpost.com
Siganporia, M. (1993). Indian Muslim women: Post divorce problems and social support. The Indian Journal of Social Work, Vol. LIV, No. 3
Read More: