As the world prepares for a second Ramadan under COVID-19, the Saudi government announced Sunday, March 28, that there would be no iftar gatherings or I`tikaf at the Grand Mosque in Makkah and the Prophet's Mosque in Madinah during Ramadan.
Sheikh Abdul Rahman Al-Sudais, head of the Presidency for the Affairs of the Two Holy Mosques, announced that the suspension of the gatherings at the two holy mosques would continue during the upcoming holy month of Ramadan, Saudi Gazette reported.
Al-Sudais announced the measures in the annual meeting held to launch the presidency's plan for this year's Ramadan.
During the meeting, Sheikh Sudais said that the focus during Ramadan would be on stopping the spread of the coronavirus through precautionary measures. These include "taking the vaccine, keeping physical distance and wearing a mask in order to preserve the health and safety of pilgrims and worshippers," the report quoted him as saying.
📚 Read Also: 3 Easy Steps to Prepare for Ramadan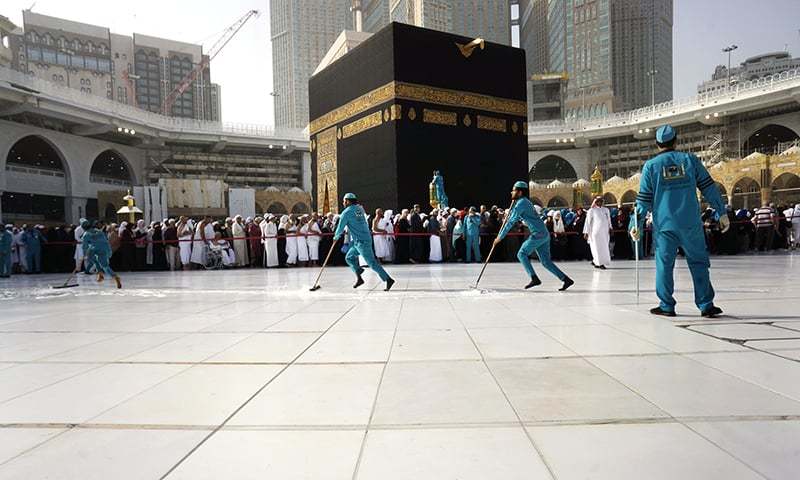 Fully Prepared
The presidency is "fully ready" to receive pilgrims and worshippers, he added.
"The mataf (area for circumambulation around the Holy Kaaba) will be designated only for Umrah pilgrims and there will be five designated areas inside the Grand Mosque and its eastern courtyard for [performing] prayers," he said.
"Translators working at the Grand Mosque will provide guidance service and translate questions to scholars who will issue fatwas (religious edicts) in 23 languages," he said. "There will also be sign language interpreters for the Friday sermon," the presidency chief pointed out.
Earlier this month, Saudi authorities announced that the Prophet's (PBUH) Mosque in Madinah will host Taraweeh prayers during Ramadan.
📚 Read Also: New Muslims: How to Prepare for Ramadan?
Ramadan is the month of multiple blessings. It is the time of fasting and of extensive spiritual exercise.
During Ramadan, Muslims make special effort to find time for recitation and study of the Holy Quran, for supererogatory prayers, such as Taraweeh, and other charitable deeds.
Taraweeh, the extra night prayers performed by the believers usually after Isha (evening prayers) and lasting from eight to twenty rakahs, bring great spiritual and psychological comforts, despite the physical and mental effort required to practice them.
📚 Read Also: What Is the Meaning of Shaban?