A Muslim civil engineer and basketball player-turned-referee is about to make Olympic history as first hijab-wearing woman to referee basketball at the Games.
Sara Gamal says going to the Olympics is "a dream" which was threatened by the pandemic.
"We were very worried about whether it was going to happen or not, but finally it is," she told The BBC.
"It's a big responsibility when you represent not only yourself, but also [both Africa and the Arab world]. It's not easy, but I want to be a good representative for them, so I'm putting my best into it".
📚 Read Also: UK First Hijabi Boxing Coach Advocates Equality, Diversity
Sara will also be the first Arab and African woman to officiate 3×3 basketball at the Olympics.
"Every time I achieve something and think that it's the biggest thing, Allah surprises me and opens up a new opportunity which is even bigger than before," she said.
"Last season I was nominated to officiate a semi-final game for the Egyptian league for men. That was an achievement on its own."
In addition, she is the first FIBA referee to wear a hijab at international level, following a rule change in 2017.
"Some players even say my outfit is cool," she says. "It's good for me that I've opened a route for more female referees to be true to their faith and dreams."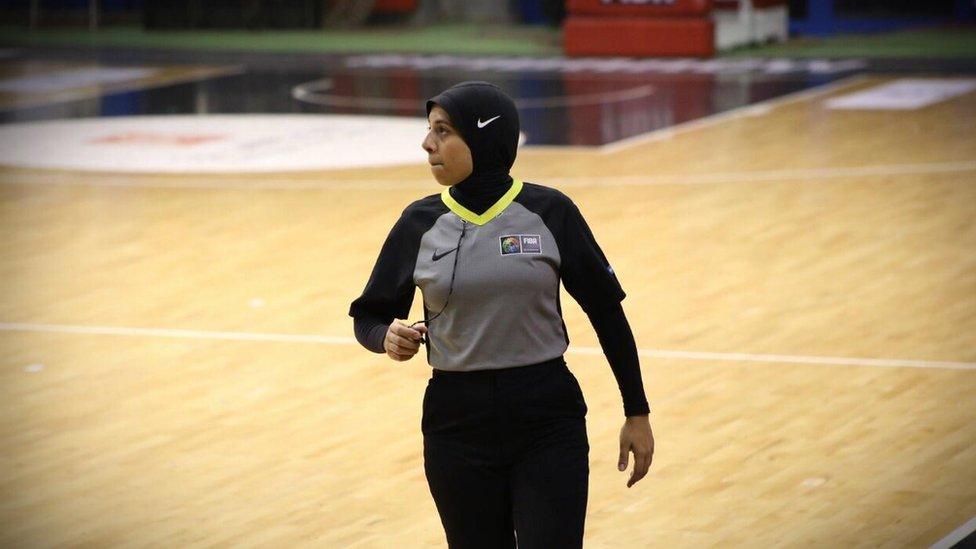 Religion
Working as a civil engineer while pursuing her passion in backetball, Sara says her religion kept her grounded.
"I believe that if I do my best with everything, the best will come back to me. You have to work with all that you have. And then say, 'I did my best', and leave it to God so He guides your journey."
"I pray and say, "God please help this to be a great game or tournament".
Tokyo 2020 summer Olympic Games is scheduled to be held from 23 July to 8 August 2021 in Tokyo, Japan, with some preliminary events beginning on 21 July.
Originally scheduled to take place from 24 July to 9 August last year, the event wa then s pushed forward to March (2020) as a result of the COVID-19 pandemic, and to be held largely behind closed doors with no public spectators permitted under the state of emergency.