Watching players displaying athletic prowess and quickness is one of the most mesmerizing and entertaining videos that captivate attention these days.
A video of a Muslim Somali basketball player showing off her dribbling skills is one of these videos.
Published on TikTok, Instagram, and Twitter, the video by Jamad Fiin has gone viral, gaining over 2.3 million views in a day.
Fiin, who resides in Boston, Mass., shared the video showing off her dribbling skills complete with spin moves, dribbling with her feet, and more, all this while wearing her hijab.
"How y'all think I did?" Jamad wrote in her tweet along with the video, Newsweek reported.
The young Muslim is a sophomore at Boston's Emmanuel College, a Division 3 school, where she's a guard for the school's basketball team.
Many people on Twitter admired Fiin's ball-handling skills.
"I could watch this all day," one Twitter user wrote. Another doubted that her male classmates could do the same thing that Fiin does.
"Shawty dope with the handles," another wrote. Another person likened the video to the video game NBA Street V3.
Wow i could watch this all day and I think I will. Just need some coffee. https://t.co/eYbYhnq5EL

— Jane Sellman (@WordGirlSam) February 19, 2020
Others called on NBA players to respond to Fiin's video, including. "Why are you posting this on Twitter when the Lakers need a guard asap?" one person tweeted.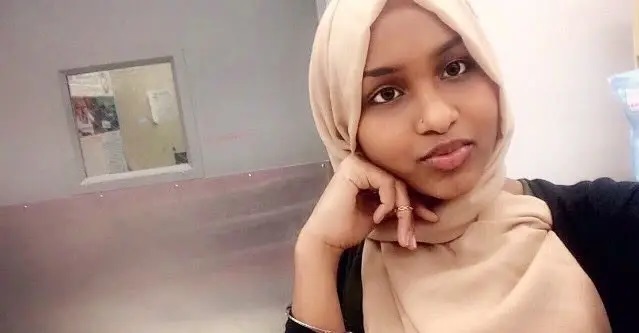 Offensive Nickname
Despite the popularity of the video, it has also stirred controversy on Twitter with many people dubbing Fiin "Allah Iverson" because of her hijab, comparing her to Allen Iverson.
"It's not even 8:00 in the morning yet & Allah Iverson is trending worldwide on Twitter. I love the video but I don't know how I feel about dubbing her with that name," one wrote. "Highkey offensive. I said what I said. Don't @ me."
When I saw 'Allah Iverson' trending I thought AI had converted and changed his name.

Someone else called her 'Mecca Jordan.'

What y'all think about 'Muslim Johnson?' pic.twitter.com/3wMeo3pakg

— Bishop Talbert Swan (@TalbertSwan) February 19, 2020
Muslim sportswriter Mohammad Islam also tweeted that the nickname was offensive.
"It is inappropriate," he wrote, responding to a tweet asking if the name was offensive.
"Muslims take their religion seriously and Shirk is one of the highest crimes in the faith. To have a nickname like that would be offensive to her and fellow Muslims."