After two years of campaigning to have their modest swimming attire allowed, Ruhee Kapadia and her 15-year-old daughter were pleased for the new policy of Echo Park Pool in New York which has lately allowed burkini for Muslim women, Huffington Post reported.
"It was like a dream that day. It was just this moment of this is it," Kapadia, a Muslim mother from Long Island, New York, told HuffPost.
"I want not only my children; I want every kid here to feel the belongingness. Nobody should feel any different than anybody else," the Muslim American mother said.
It all started in 2017 when Kapadia took her young daughter for a swim at the Echo Park Pool. The staff of the swimming pool did not allow her daughter to swim citing her clothing.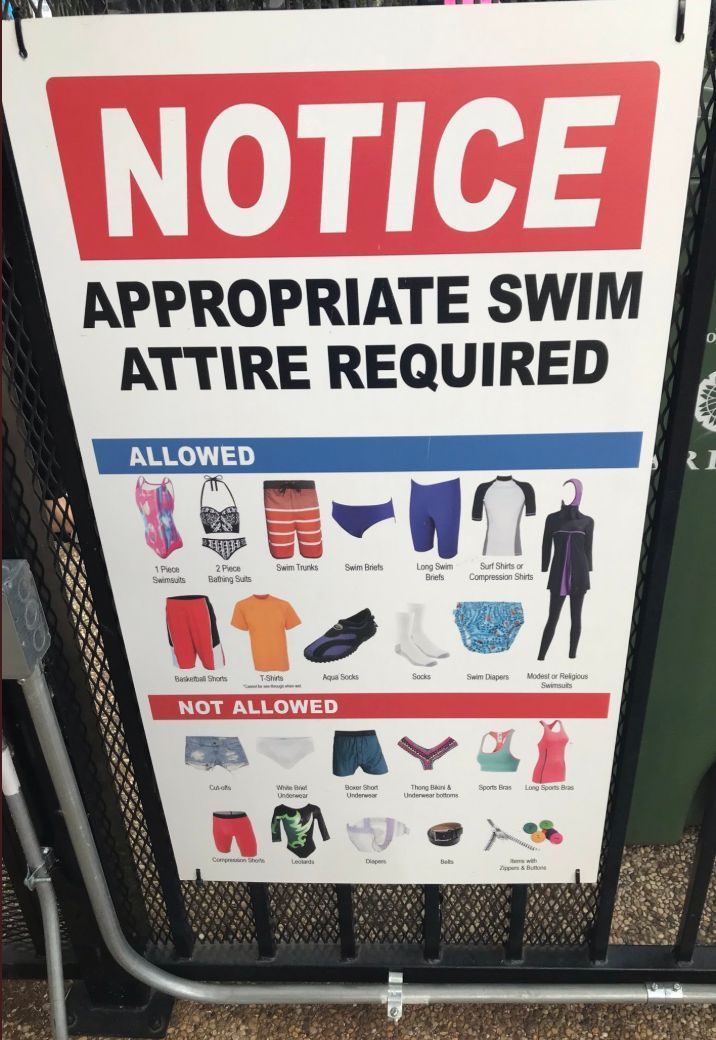 When the mother tried to negotiate it with them, they said it was out of their hands and to take up her concerns with local West Hempstead officials.
Kapadia met with Laura Gillen, a Democrat who was running for Hempstead town supervisor. Though her candidacy was a long shot, Gillen promised that if she wins the election she would address this issue.
In 2018, Gillen won, and, she told HuffPost, she wanted to promote "tolerance and transparency" in her new role. So this summer, there are new signs posted local pools that read, "To respect religious customs, a burkini can be worn."
Another Muslim woman named Ala Yamout, 21 applauded the park's new rule.
"Towns have to explicitly allow modest swimwear at pools because the new policy prevents a type of harassment I've faced. Last summer, I was at a neighborhood pool with my niece and sister-in-law when another resident at the pool yelled at us."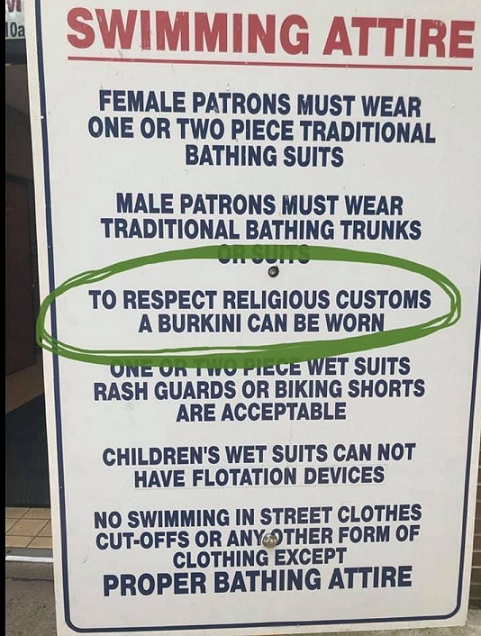 Burkini in the News
Over the last decade, Muslim women across the globe have been subject to an increasing amount of harassment when swimming while wearing modest swim attires.
Muslim women in France, where the burkini is banned in several cities, have staged a protest on July 7 defying the prohibitions.
Although the USA doesn't have a similar ban, Muslim women across the North American country say they're denied admittance to their local pools because of their modest swimwear.
A burkini is a type of modesty swimsuit for Muslim women that was originally designed in Australia by Aheda Zanetti. The suit follows the modesty regulations for women in Islamic Shari'ah as it covers the whole body except the face, the hands, and the feet while being light enough for swimming.
Some Muslims scholars accept the burkini as meeting a commonly applied standard that requires a woman to cover all parts of her body except her hands and face (including covering her hair) when in mixed company.
Others are concerned that stretchy or clinging fabric reveals the outline of the body. Thus, they may also advocate that the head covering be long enough to cover the breasts, or that a skirt covers the hips.