WASHINGTON – Ghazala Khan, the mother of a fallen American soldier, joined around 20 Muslim women on Tuesday to launch a political action committee to drive US Muslim women to vote, uniting their forces against Republican candidate Donald Trump.
"We do our best because God has chosen us, has given us this responsibility," Ghazala Khan told POLITICO ahead of her remarks to the group, which formally endorsed Hillary Clinton, Politico reported on Tuesday, October 11.
Addressing press on Tuesday, Khan praised her fellow "daughters and sisters" for creating the American Muslim Women Political Action Committee, saying they are "so strong" and will "bring more people with us."
Others at the event had a seemingly odd message for Trump: Thanks for bringing us together.
The PAC is the latest example of growing political activism in America's Muslim community triggered by Trump.
The Republican presidential nominee called for a ban on Muslims entering the US, cast Syrian refugees as potential terrorists and suggested U.S. Muslims are failing to report potential extremists.
Ghazala, and her husband, Khizr Khan, lost their son Humayun, a captain in the US Army, in 2002 in Iraq.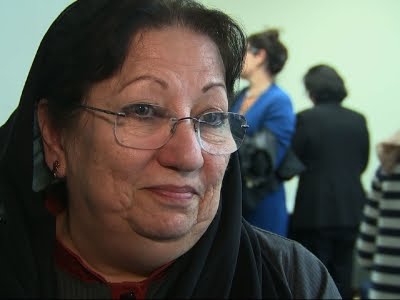 The couple made an appearance at the Democratic National Convention this summer after the father blasted Republican presidential nominee Donald Trump's call to ban Muslims from entering the United States.
The Khans' tussles with Trump were among several reasons that Mirriam Seddiq was inspired to launch the PAC.
"That was the final straw," she said, adding that she woke up one day soon afterward and decided to form the PAC.
Masuda Sultan, a founding board member of Women for Afghan Women, thanked Trump for uniting Muslim women together, though it was against him.
"We've been brought into this election without us necessarily volunteering, but now that we're in I'm actually very grateful to Mr. Trump for calling us out because now we can actually organize and bring our voices together," Sultan said.