Some of the most important sites in Islam have reopened two months after the coronavirus pandemic forced them to shut, allowing worshippers to return under strict guidelines.
Muslim Center of Greater Princeton (MCGP), a community mosque located in Princeton, NJ, which is known for its robust and diverse community, opened its doors on Monday.
Though the threat of the coronavirus still remains, MCGP is easing restrictions in a gradual way after weeks of lockdown, opening up their place of worship to limited numbers of worshippers and visitors.
📚 Read Also: What is the Quran? A Devoted Christian Answers
MCGP is actively involved in youth programs, educating and empowering Muslim women, and being a safe haven for new Muslim converts.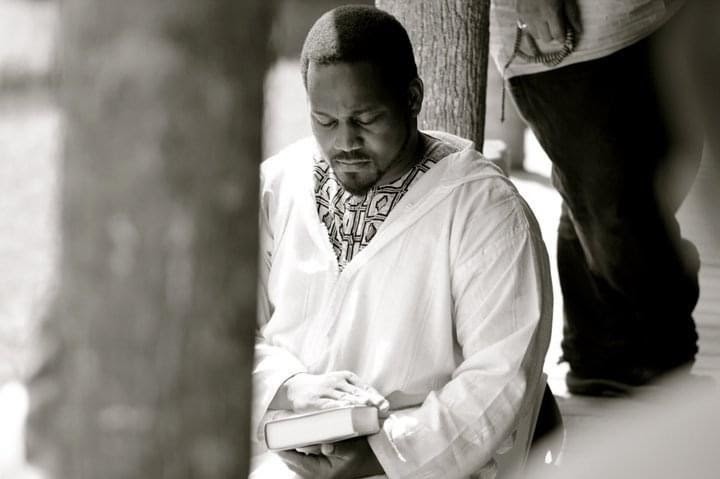 "We are slowly re-opening with adherence to state and CDC guidelines, which includes wearing masks, adhering to social distancing, and bringing your own prayer rugs, etc," Adeyinka Mendes, the Resident Scholar and Imam at the (MCGP), told AboutIslam.net.
"I've always wanted us to pray outdoors regularly. I've always wanted us to observe Ramadan with zero waste. Also to have so many other experiences that connect us to Earth and reduce the damage we do to her.
"Sadly, these didn't happen until this pandemic. May God keep us steadfast and upright in easy and difficult times through His Beautiful Names," imam Mendes added.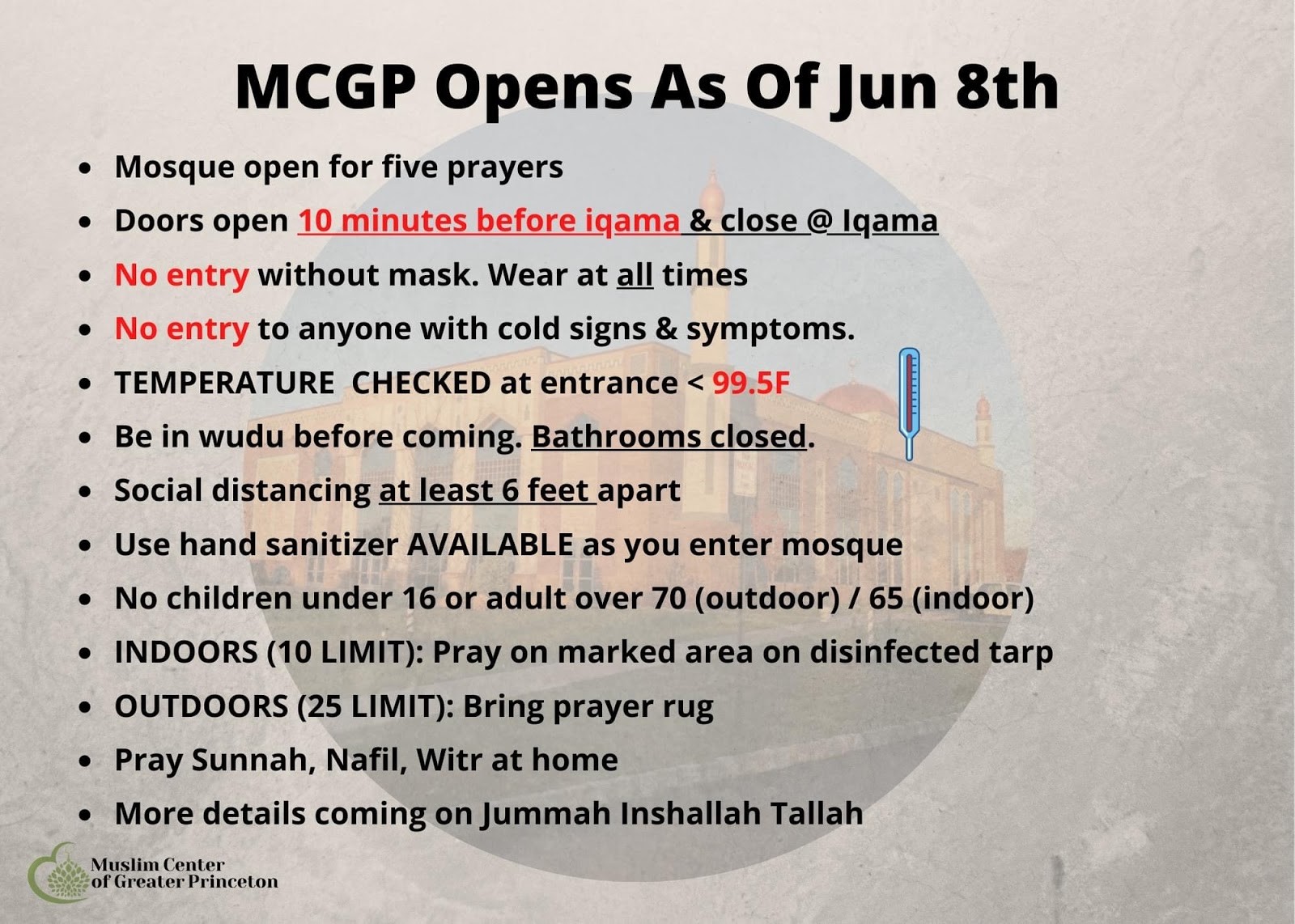 New Restrictions
On June 8th, MCGP opened its doors with the following restrictions:
Mask must be worn at all times
Temperature checked
Social distancing of 6 feet
Attendees must arrive with wudhu
No children under 16 or adults above 70
No more than 10 people indoors and 25 outdoors
US Mosques Slowly Reopen
The Muslim Unity Center in Bloomfield Hills, MI decided to carefully reopen for Fajr and Isha prayer services on Moday, June 8.
The mosque instructed attendees to arrive 20 minutes prior to the Iqamah to register and check their temperature.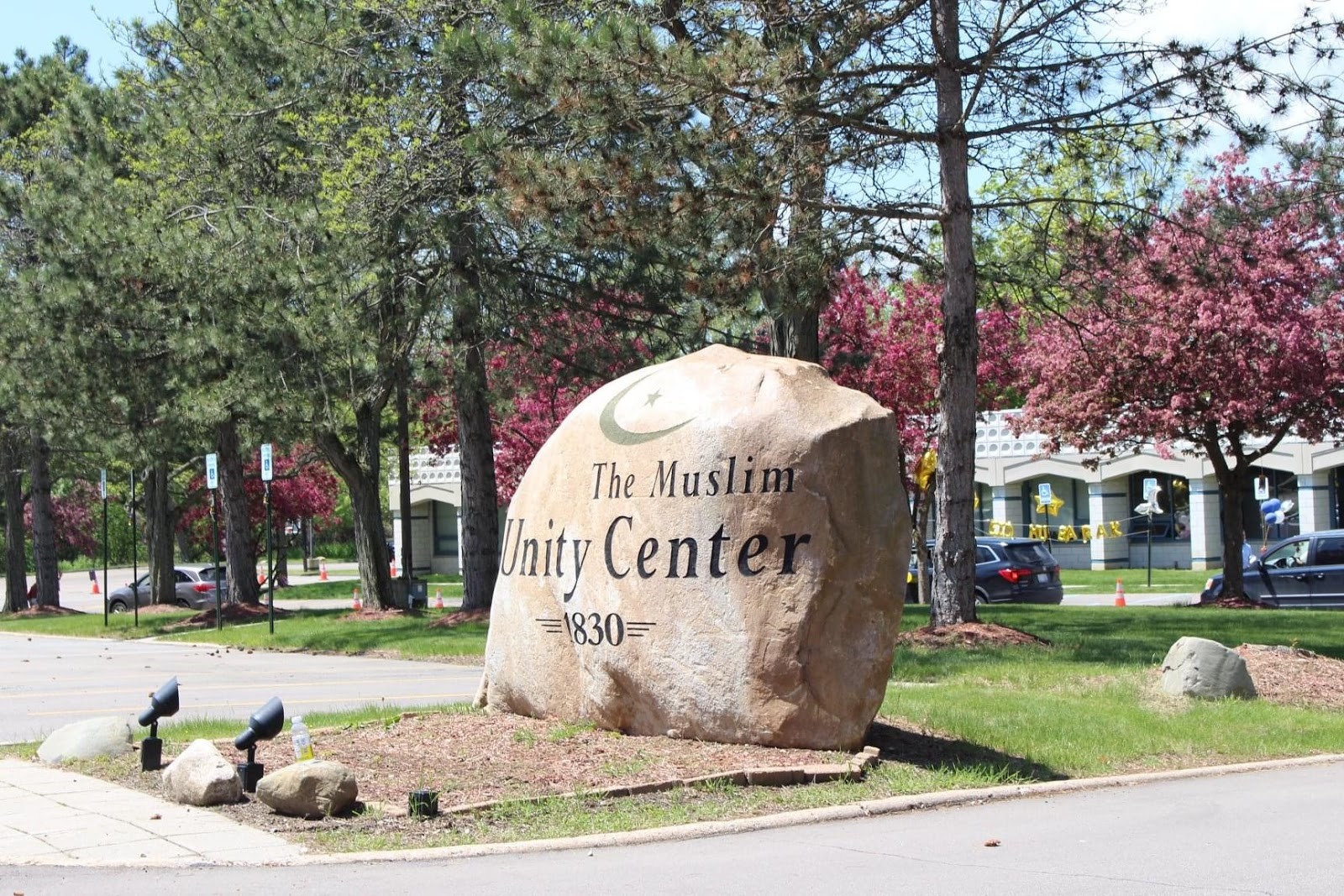 In addition to these guidelines, participants are expected to wear a mask, bring their own rug, stay six feet apart. They are also asked to make their wudhu at home.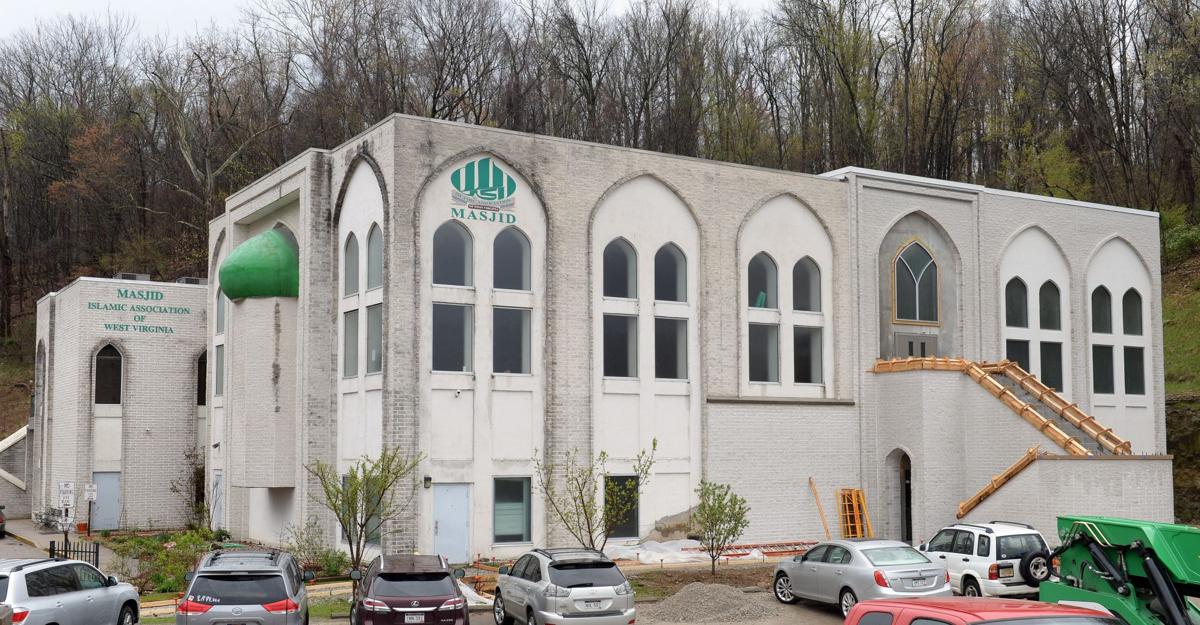 After months of staying closed, the Islamic Association of West Virginia reopened its mosque for prayer and worship. The move comes after putting in place several guidelines to keep members safe and healthy.
They community mosque asked visitors to stay six-feet a part and bring their own prayer mat and mask.