VERMONT – After months of search, the Islamic Society of Vermont has hired Abdullah Al-Ansari, a US army veteran, prison chaplain, and scholar of Arabic and Islamic studies, to be its new imam.
"He's a good fit," Yusuf Ali, head of the imam-hiring committee, said of Al-Ansari, Seven Days reported.
He called the new imam a "modern thinker" and "good speaker" who can relate to both young and old.
The mosque started a search for the new imam after Islam Hassan, the ISVT's former imam, relocated to Ohio last summer.
Al-Ansari will start his new tasks as ISVT imam on April 1.
The hiring committee, which includes ISVT president Taysir Al-Khatib, two women and two University of Vermont students, assessed the candidates on a number of criteria, such as their leadership skills, knowledge about Islam and ability to develop youth programs.
It's also essential that the imam has good interpersonal and communication skills in order to build relationships with other faith groups, Ali added.
A convert to Islam since 1992, when he was in his twenties, Al-Ansari is a PhD candidate in Near Eastern Languages and Cultures at Indiana University in Bloomington.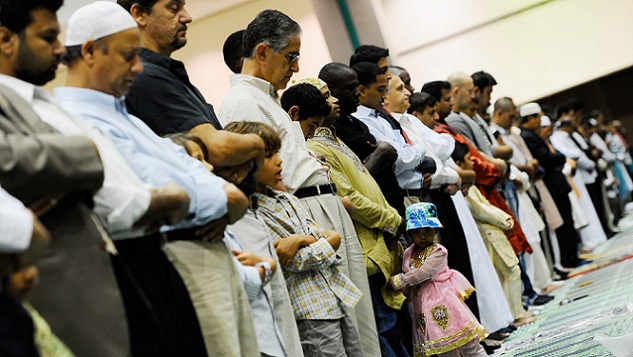 As the number of Muslims in the United States grows, the number of mosques has also jumped 74 percent over the past decade.
However, there is a severe shortage of full-time imams to meet the religious needs of growing worshippers.
Another problem is that there is a shortage of young American imams who can easily connect to the younger generations of US-born Muslims.
A recent survey by the Islamic Society of North America (ISNA) showed that only 44 percent of American imams are salaried and full-time. The rest are volunteer religious leaders.
Four out of five imams in the United States were born and educated outside the country, mostly in Egypt, Saudi Arabia and India.
Raised in a different culture from their parents, third-generation American Muslims feel alienated from mosques and from religious culture altogether.