Famous for their comic videos which bring people together, a Toronto Muslim couple have taken over hijab industry with their fun tie-dye patterns.
"I remember looking at Will and wondering why there were no tie-dye hijabs. Like, wouldn't that be the coolest thing ever?" Sana Saleh told blogTO
📚 Read Also: What Does Hijab Mean to You? AboutIslam Audience Have Their Say!
The couple say they strive to open people's hearts and minds about Islam and Muslims.
"At the end of the day, one of the big reasons why we do this is to humanize Muslim people. Because unfortunately even I, growing up not as a Muslim, definitely vilified Muslims just because of what I had seen through the media," said Will.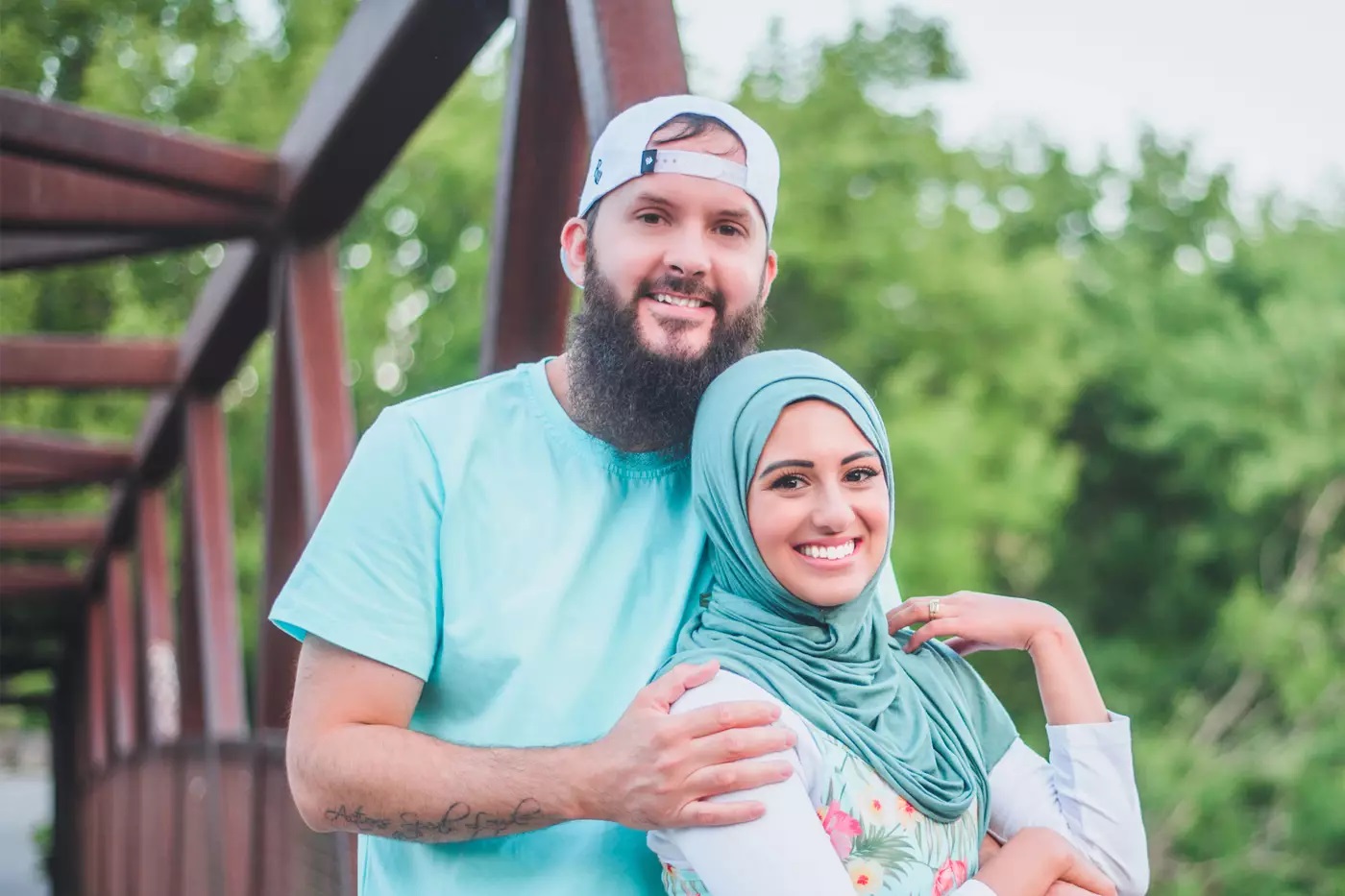 Success
Their effort has been a success after gaining more than 900,000 followers on TikTok in a year and 200,000 on YouTube in a few months.
Building on their success, the couple started their new Lala Hijabs which claims to be one of the first hijab companies to use sustainable packaging.
The couple hand-dye hijabs, with the help of their two daughters, using non-toxic, eco-friendly dyes. Later, they hung them to dry, hand-fold and wrap them in eco-friendly tissue paper.
"Although it's more expensive to do it that way, we wanted to invest that extra money to use compostable materials because it's so much better for the environment," said Sana.
Getting positive reactions, Will and Sana plan to continue working on their business and social media channels.
"We've had so many people reach out to us daily, just thanking us for clearing misconceptions and showing the human side of Muslims-that we're not the big bad Boogeyman in the room," said Will.
Islam sees hijab as an obligatory code of dress, not a religious symbol displaying one's affiliations.
Millions of Muslim women worldwide mark the annual World Hijab Day on February 1. The brainchild of New York-based Nazma Khan aims at fostering religious tolerance and understanding by inviting non-Hijabi Muslims and non-Muslims to experience hijab for one day.