It's three o'clock in the early morning of Georgia and I can't sleep. I toss and turn under my covers, hoping to escape the faint voice I hear repeating the words, "get up." It's a voice I shake off, as I am adamant on obtaining a good night's rest. I can't afford to be restless nor can I afford insomnia. I have to get up bright and early to take care of my family and have a productive day at work.
As a Muslim, I understand this voice is calling me to early morning prayer, also known as Tahajjud. So, I rise reluctantly, yet in a state of complete consciousness, to wash up for prayer (wudhu). As I sit after prayer in the dark shadows of my prayer room, I can't help but feel inspired by a strong sense of change with the life I am leading.
Am I leading a life of excellence? Am I using the talents Allah (swt) has bestowed upon me? Am I using gratitude as a catalyst for forging past my own self-doubt and insecurities? I live a typical life as a teacher, working hard to inspire the next generation into future leaders. I work hard each day to inspire exceptional learners to forge past their challenges and become their best selves.
This is more than honorable and frankly, it is a calling. However, I know there is more to this life Allah has blessed me with and I feel pushed by something external to do more.
In my daily work, I've identified a common trend towards Muslim children living with disabilities. They are often forgotten, neglected, and denied in our Islamic educational settings.
I looked closely at how Qur'an has been taught over the years and I realize a common bias. Qur'an is taught with a mindset that everyone learns the same way. We call it the "traditional" way of learning but this doesn't even align with how the Qur'an was communicated during the time of the Prophet (PBUH).
I know there is a lot more to do and my early morning wake-ups are no coincidence. These questions sit with me morning after morning until I am forced to ask myself one critical question. "Am I following my divine calling?"
The Pursuit of Your Passion
During these modern times, we hear a common trend of people pursuing their passions and cultivating their gifts into services to benefit the Muslim community.
American motivational speakers and writers, such as Jay Shetty and Tony Robbins, offer lecture upon a lecture on the topic of pursuing your passion and gifts. According to these speakers, turning your passion into your daily work leads to a life of fulfillment, contentment, and ultimately purpose.
As Muslims, we understand our life purpose and the ultimate goal is tied to our obedience and commitment to Allah (swt). We have a model in our beloved Prophet to follow and live by, which provides a guiding light to us on this journey of life.
Our beloved Messenger (PBUH) served humanity and lived every day in an ultimate state of excellence. Our model is to use the gifts Allah has provided us to serve and make our world a better place for us all.
The pursuit of a calling is more than feeling passionate about what you do. It is essential to develop a plan of action and create actionable steps to pursue your calling with a level of excellence. Although divine inspiration comes to many of us on this journey, it is only revealed after sincere action and work.
It is important for us to not lose focus on the importance of putting in the work to uncover our calling.
'"I am an entrepreneur, organizer, community leader/activist, and philanthropist. I am President & CEO of Evolve Solutions, LLC, which is a management consulting firm that specializes in Government Affairs, Community Engagement, Diversity & Inclusion, and Cultural Competency," Salima Suswell stated to AboutIslam.net.
"In 2019, I founded my second company, The Halal Meal Resource, Inc., which is devoted to ethical consumerism by offering education, certification, and access to halal food/products, and lifestyle.
"I am also the Founder & President of the Philadelphia Ramadan & Eid Fund, which produces the City Hall Ramadan Iftar Dinner and the Philly `Eid in the Park Festival, which was attended by over 15,000 community members of diverse background in 2019. The inaugural Philly Eid in the Park convening was the largest `Eid Al-Fitr celebration the city has ever hosted.
"When establishing my company I asked myself three important questions: (1) what brings me joy? (2) What am I good at? (3) what does the world need? So, from there, I decided to do the work that allowed me to remain civically engaged, which also promotes economic opportunity and the advancement of communities that remain underserved and marginalized," Salima Suswell.
Self-Actualization
Just as I had a divine calling to do more through the nightly observance of Tahajjud, Muslims around the world are answering the call to push beyond their perceived limits to live in their divine purpose.
According to The Oxford Dictionary, self-actualization is the realization or fulfillment of one's talents and potentialities, especially considered as a drive or need present in everyone.
Our beloved Messenger's (PBUH) self-actualization came after a divine calling in Cave Hira through our beloved Angel Jibrail (AS). Self-actualization is an essential realization found within everyone but it is on us to be still enough to recognize our own potential.
If you don't know what your calling is, it might be best to first figure out what your passion is. If you don't know what your passions are, ask yourself the following questions:
What wakes you up in the morning?
Where do you find your mind drifting to most often?
Is there an area of life that makes your heart skip a beat when you think about it or work within it?
"I recognized my passion towards Montessori education after watching a few of my Montessori teacher friends. They were grounded, in-tune, and always searching for greatness," Maajida Coleman stated to AboutIslam.net.
"Their inspirational example combined with my very own son's developmental challenges thrust me into pursuing a career in Montessori education. It served as the only educational pedagogy that supported my very own exceptional learner. A Montessori teacher understands this methodology to be a way of life. The only way to truly be in-tune with others is to be in-tune with yourself."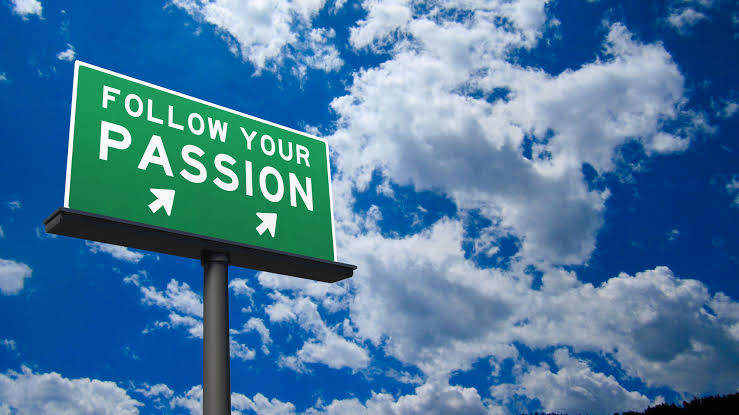 A second episode of the article will follow…