Food is a critical substance that sustains life and facilitates social interactions. Because it is so integral to life, food has shaped peoples and cultures.
This weekend, the Bay Area Halal Foodies group is celebrating Black History Month with an event spotlighting Black Muslim-owned restaurants in the area, Mercury News reported.
From February 25th to the 28th, Black-owned Halal restaurants and food vendors will be featured in the event coordinated by Abbas Mohamed, founder of the Bay Area Halal Foodies group on Facebook; Jabir Faqir, of Ansar Partners; and Irfan Rydhan, founder of Halalfest.
📚 Read Also: #BeingBlack&Muslim: Remembering History, Building Future
"Combining Black History Month, great food and supporting organizations doing good works in our communities, Black Muslim Food Week is a way to harness the positive impact of our collective foodie community," said the three coordinators in their event announcement.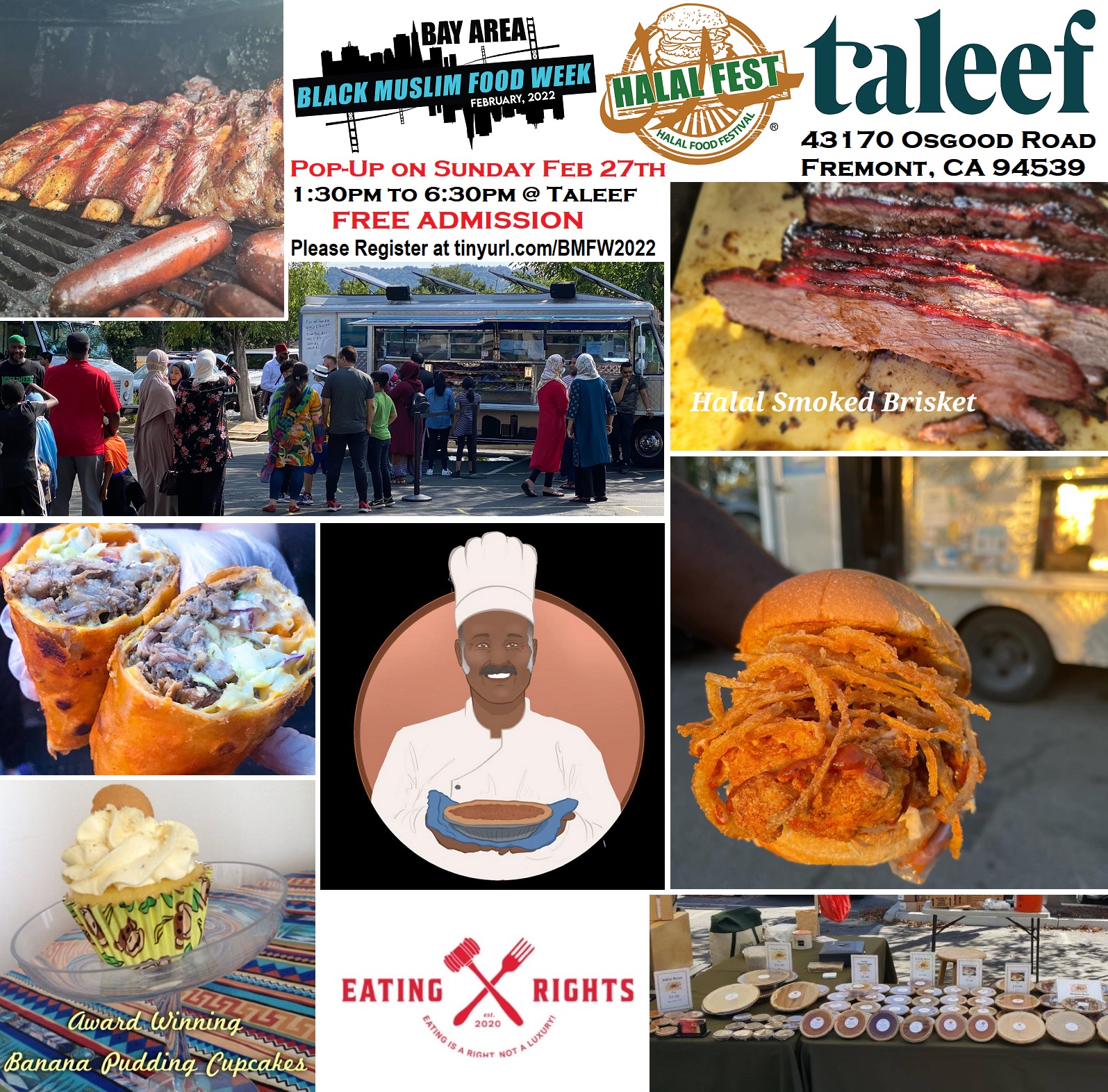 This restaurant week focuses on uplifting Black Muslim-owned food businesses that sell Halal food prepared in accordance with Islamic dietary principles.
The weekend of feasting will culminate with a pop-up event at Ta'leef Collective in Fremont, CA. There will be food trucks and dessert vendors.
The festival will conclude with a day of community fasting and fundraising for Mu'eed's "Eating Rights" program, a program dedicated to delivering free Halal food to the City of Oakland's seniors, unhoused, and disabled residents.
Black History Month (BHM) is an annual program originating from 1926, celebrated by Canada, the United States, the United Kingdom, Ireland, and the Netherlands.
During BHM, Black American Muslims engage in numerous events and campaigns to celebrate the legacies and traditions comprising the African American culture, in which they are intrinsically interwoven.
📚 Read Also: 7 Black Companions of the Prophet (PBUH): Who Are They ?