Running a blog as well as a hijab and facemask business, Sarah Taher keeps herself pretty busy.
Moving to Fredericton, Canada, almost a year ago, the Egyptian Muslim hijabi has been working to engage in the community and provide help whenever possible.
"It was really hard and challenging," Taher, who also works as SEO specialist at delta growth in Toronto, told AboutIslam.net.
"I felt people didn't understand my culture and didn't know much about it too. The moment I stepped in Fredericton I felt I have moved to a different planet!"
📚 Read Also: Canada's First Muslim Lieutenant Governor Appointed in Alberta
Taher and her husband were living in Dubai for four years, where they worked as engineers. A year ago, they decided to move to Canada with their three children, Hafsa, 12, Abdullah, 8, and Mousa, 6.
Settling down in her new home, Taher started volunteering at the public library and local soup kitchen.
She also opened her own business, Sufeya Boutique, to fill a gap in the market for Islamic headwear.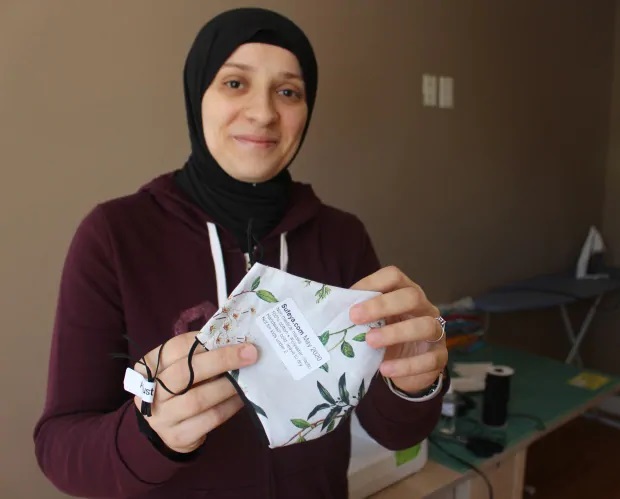 New Business
"When I was working in Dubai, I always wanted to have my own small business. As all of my Hijabs where custom made because I wanted something with certain specifications and couldn't find it. So, I thought maybe there are other Hijabi women out there that have the same challenges!" she said.
"Once I moved to Canada, I started to learn to sew and started exploring the different fabrics available locally, launched my business and came up with my signature collection – The crepe hijabs."
The coronavirus pandemic has shifted her plans as she worked on producing facemasks to help her community.
"Once COVID hit, another business owner suggested to me to try making masks. That was a breakthrough for my business," she said.
"I am glad I took this step! It helped me expand my product range to include other types of hijabs like the chiffon hijabs, natural local beauty products like soap, and more!"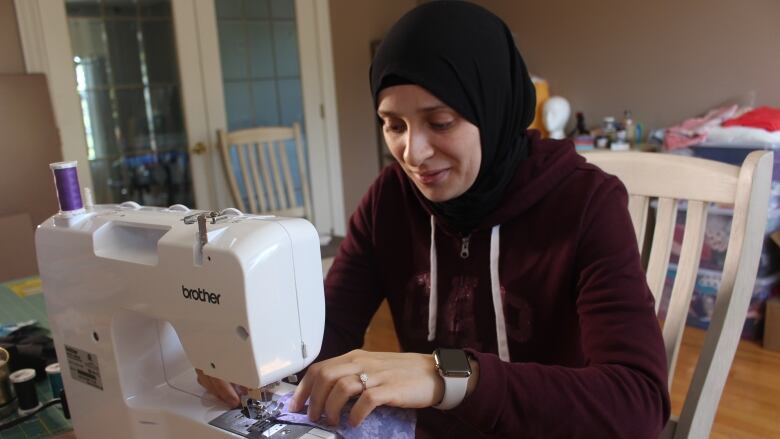 More Dreams
Promoting diversity and helping others, the Muslim entrepreneur now enjoys her new life in Canada.
"Right now, things are much better for me as more people know me through my business," she said.
"Generally speaking, I would say the main problem I feel is that there's an assumption that if you wear a hijab you are not well educated or competent.
"I still meet people who are surprised that I speak English well. I don't blame them for their surprise. I think the media needs to play a better role, and Muslim women with hijab need to be positioned and represented fairly."
She has huge plans to serve the community, either Muslims or non-Muslims.
"I dream to have an established name for my boutique here in Canada serving both Muslim and non-Muslim women," she said.
"As for the local Muslim community, I feel there is so much work that yet needs to be done. There are many opportunities for improvement and my dreams are to have more structure and more knowledgeable figures offering classes on a regular basis."