A lengthy fight for the recognition of `Eid Al-Fitr holiday has finally paid off in Detroit as the district and the Detroit Federation of Teachers agreed to observe the three-day holiday in the 2021-22 academic school year.
"It was the advocacy of students that first put the issue on my radar to address," said Nikolai Vitti, Cass Technical High School superintendent, Detroit Chalkbeat reported.
Vitti's words were correct in every concern.
📚 Read Also: American City Adds `Eid Al-Fitr to Calendar
The fight for recognizing Muslim holidays started in 2018 when senior student Mohammad Muntakim led a group of Cass Tech Muslim students to launch DPSCDOff4Eid campaign.
Thanks to a recommendation from community organizer America Ali Yahya, education advocacy group 482Forward helped the students develop a strategy.
"It turned out the students were struggling more than I imagined, in regards to holidays and getting their voices heard," Yahya said.
Tapping local expertise helped the students reach out to non-Muslims.
"We have to celebrate the cultures that aren't just dominant. This is a perfect example of how our community of parents and students across the city are going to continue to fight to make sure our schools are culturally competent," 482Forward organizing director Molly Sweeney said.
Last year, the Detroit district had planned to observe `Eid during the 2019-20 school year by creating a training day for teachers.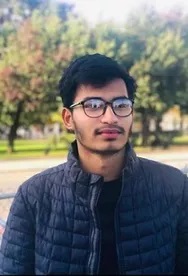 More Campaigns
In May 2020, the students organized a virtual town hall which included Detroit Federation of Teachers (DFT) president Terrence Martin, state lawmaker Abdullah Hammoud, public health expert Dr. Abdul El-Sayed, US Congresswoman Rashida Tlaib, local educators, and faith leaders.
With the help of organizers, students launched a social media video campaign that featured students, teachers, parents, and advocates pledging their support.
"At first, I think I was doing a lot of this out of raw passion. And when things went south, I was like, 'You know what, I gotta quit this, maybe focus on my studies,'" Muntakim said.
But now Muntakim and other students hope their efforts will lead to more cultural competency in schools.
"It's one thing to say you accept equality, and you're diverse, and all those good things. But it's another thing to actually put your words into action, and actually accept people for their differences and make accommodations for them," Muntakim said.
The Islamic Hijri Calendar is a lunar one, thus the observance of `Eid Al-Fitr revolves throughout the seasons.
Of the Muslim `Eid holidays, only `Eid Al-Fitr falls on a school day during the academic year. The bigger festival `Eid Al-Adha, which comes at the last 12th Hijri month, is still not recognized by the school district.
Detroit is the largest and most populous city in the American state of Michigan. The municipality of Detroit had a 2017 estimated population of 673,104, making it the 23rd-most populous city in the USA.
The metropolitan area, known as Metro Detroit, is home to 4.3 million people, making it the 2nd-largest in the Midwest after the Chicago metropolitan area. According to the latest estimates of 2017, the Muslim population in Detroit made up 3% of the total population.