Ramadan is around the corner and everyone in Calgary is super excited about celebrating the holy month without COVID restrictions for the first time in two years.
With no limits on gatherings and prayers in Alberta, no mask mandates or indoor or outdoor iftar gatherings, Ramadan bazaars are taking place at schools and community halls as people stock up Ramadan food, treats, and decoration.
"The restrictions really impacted the social health and mental health of students and parents," Aasima Asrar, teacher and chair of the parent council at the Calgary Islamic School's Omar Bin Al-Khattab campus, told CBC News.
📚 Read Also: 15+ Ramadan Tips for Western Muslims
"This year we are very excited. Ramadan is a very special and blessed month. We wanted to create a place for staff and families to come together," said Asrar.
The school campus was the venue of a Ramadan Bazaar that ran on Thursday and Friday. At the school gym, people were selling home-made foods and deserts. Others selling textiles, hijabs, Ramadan decorations and staples like dates.
"They have suffered a lot during COVID," said Asrar.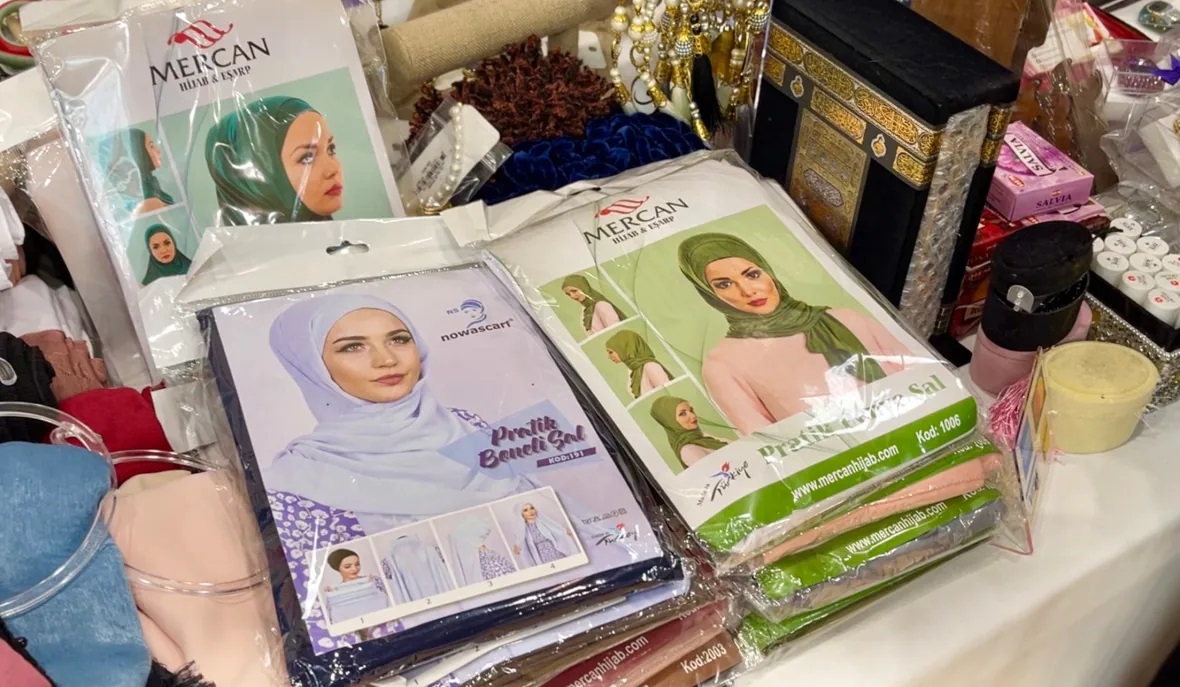 Extra Special Ramadan
Visiting Ramadan bazaars, many students are looking forward to an extra-special Ramadan with friends and family.
"After these two years I felt couped up in my house and I couldn't celebrate with my family and friends," said student Mariam Harran. "I feel like this event has brought us together and made us feel that vibe of Ramadan after these two years."
"At home we usually decorate and you'd usually have the excitement of others getting to see who does the best decorations and now we can do that again because COVID is less," said Hadia Rahman.
📚 Read Also: Your First Ramadan: How to Get it Right?
Anmar Kaddoory believes this Ramadan is about re-establishing connections with his community.
"After years of quarantine, social distancing and lockdowns we can connect with each other after a long time," said Kaddoory.
"I'm looking forward to Ramadan. Not many Muslims have been able to do what we used to do. Now, we get a chance to experience how life was before," said Khalid Binmahfooz.
Ramadan is the holiest month in Islamic calendar. Ramadan this year will run from April 2 to May 2 in North America.
In Ramadan, adult Muslims, save the sick and those traveling, abstain from food, drink, smoking and sex between dawn and sunset.
Muslims dedicate their time during the holy month to become closer to Allah through prayer, self-restraint, and good deeds.