Sheikh Mohamed-Umer Esmail, one of the most recognizable Muslim leaders in the Austin area, has passed away, according to the Islamic Center of Greater Austin.
Sheikh Esmail was known as a renowned Muslim imam, scholar, mufti, and interfaith advocate,
"He was such a kind and humble person," Yasmin Turk, a friend of Esmail, told The Statesman.
"He was an example of what it looks like to live his faith instead of just preach it. He truly cared about everyone, and it showed."
Esmail, who grew up in Canada, served for decades as an imam in Austin area, leading the North Austin Muslim Community Center, the Nueces Mosque and the Islamic Center of Lake Travis.
He also taught at the Austin Peace Academy, a Muslim school, and had attained the title of mufti, an expert on Islamic law.
He was a fixture at interfaith events and a frequent guest speaker on Islam. Sheikh Umer, Esmail was particularly popular among the University of Texas students he led at the Nueces Mosque.
"He is loved by hundreds and thousands of Muslims in the area," Mossaad said.
"He was also very active with Jews and Christians and other faiths, so it's a loss to all of Austin, not just Muslims in Austin."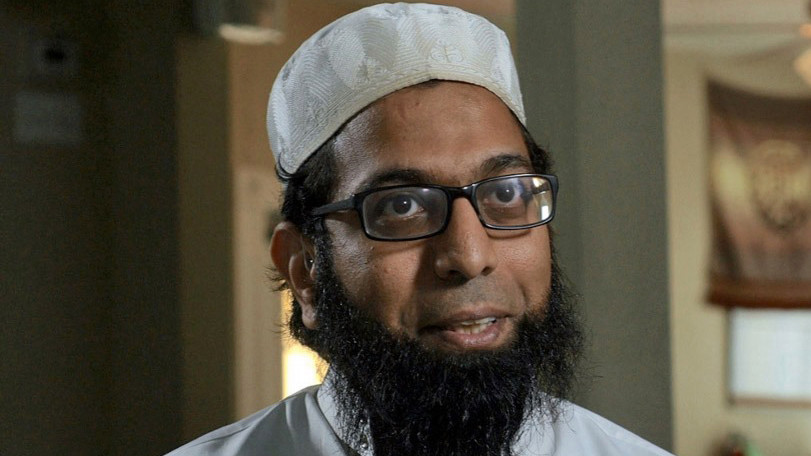 Interfaith Advocate
Esmail was described as a "strong advocate for interfaith work" in a statement from Interfaith Action of Central Texas and as "a cornerstone of the Austin Muslim community" by the Islamic Center of Greater Austin.
"He was a dear, dear man, a truly sweet soul and a person of genuine courage and compassion," Rabbi Steven Folberg, of Congregation Beth Israel, said.
"I learned a lot from him, and it was always a joy to cross paths with him at various events."
Even outside of the religious community, Esmail made inroads and impressions.
He worked closely with Austin police after the death of Officer Amir Abdul-Kaliq, who died in 2016 from injuries he received during a motorcycle crash.
"The Austin Police Department was deeply saddened to hear of the passing of Sheikh Mohamed-Umer Esmail," Austin Police Chief Brian Manley said.
"He was a true friend and partner in helping to keep the entire Austin community safe and we will miss him."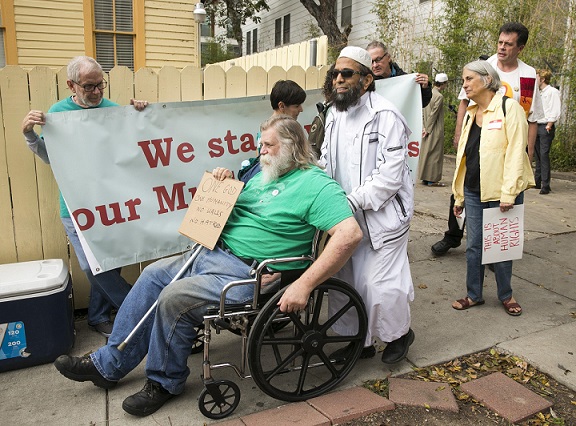 Community Mourns
The late imam was mourned by the American community, either Muslims or non-Muslims.
"Woke up to some very sad & shocking news! My dear friend and brother, Imām of the Austin, Texas community for 18 years, Shaykh Mufti Mohamed-Umer Esmail died suddenly last night due to a cardiac arrest," imam Tahir Anwar wrote on Facebook.

This morning we grieve the loss of Sheikh Mufti Mohamed-Umer Esmail, beloved Muslim Imam and interfaith partner. We are grateful to have known him and worked with him. We grieve for his family and the entire Austin Muslim Community. ⁣https://t.co/lYFKj5Rfld

— PeaceOfChristChurch (@peacewilco) September 3, 2019
Janazah for Mohamed-Umer Esmail more packed than Eid.

May Allah make his grave full of light and festivities like Eid. Ameen — at North Austin Muslim Community Center – Masjid Aisha https://t.co/39ueruyPI9

— Abdullah Elasmar (@AbdAllahuAkbar) September 3, 2019
Sheikh Mohamed-Umer Esmail, a beloved Muslim leader in Austin has died. He served as an Imam for decades.

Mayor Adler is here at the prayer service at the North Austin Muslim Community Center.@KVUE pic.twitter.com/P6QbA6PsoJ

— Luis de Leon (@LuisdeLeon15) September 3, 2019