ISTANBUL – Leaders of the Organization of Islamic Cooperation (OIC) gathered in Istanbul Wednesday for the extraordinary summit called to discuss the repercussions of US President Donald Trump's decision to recognize Al-Quds (Occupied Jerusalem) as Israel's capital.
"Palestinians expect concrete and positive steps at the end of this meeting," MP Hasan Turan, who is also the head of the Turkey-Palestine Parliamentary Friendship Group, told Anadolu Agency.
"When we asked them about their expectations, they responded, 'Our permanent capital is Jerusalem,'" said Turan, who visited two Palestinian refugee camps in Lebanon and talked with the Palestinians there.
Turan spoke as delegates from the Muslim world arrived Istanbul for the extraordinary summit.
Turkey called for the 57-member OIC summit after Trump's Wednesday decision to move the US embassy to Al-Quds.
The summit is expected to develop a unified Muslim position on Trump's policy shift.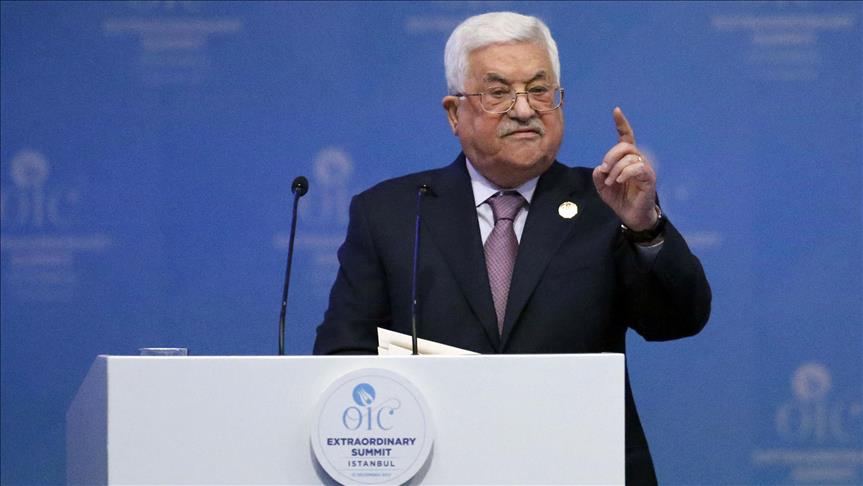 Arriving Istanbul, Palestinian President Mahmoud Abbas said his country would not accept a future role for the US in the Middle East peace process.
"We will never allow the US role in the future peace process," Abbas told a special meeting of the Organization of Islamic Cooperation (OIC) in Istanbul.
The president said that Palestinians did "not want American mediation anymore."
He added that Al-Quds "is and always will be the capital of Palestine" as he called on the world to acknowledge the city as such.
"Peace will not come unless Jerusalem is recognized as Palestine's capital," he added.
Meanwhile, Turkish Foreign Minister Mevlut Cavusoglu called on the OIC to encourage other countries worldwide to recognize Al-Quds as the capital of a Palestinian state based on the 1967 borders.