In her first UK concert since 2015 and her recent conversion to Islam, Irish singer-songwriter Sinéad O'Connor performed at London's Shepherd's Bush Empire on Monday while wearing hijab, Arab News reported.
The Irish singer, who goes by Shuhada' Davitt, took to the stage wearing a plaid abaya over a pair of trousers and a black hijab to belt out some of her biggest tunes such as "Nothing Compares 2 U" and "Troy."
This is not the first time for the 53-year-old singer to don hijab in public after converting to Islam.
"I wear it when I feel like it. There are no rules as such," she stated when she appeared on Ireland's "The Late Late Show" wearing a red abaya and matching crimson veil last September.
"I'm not required at my age to wear the hijab. I wear it because I like it."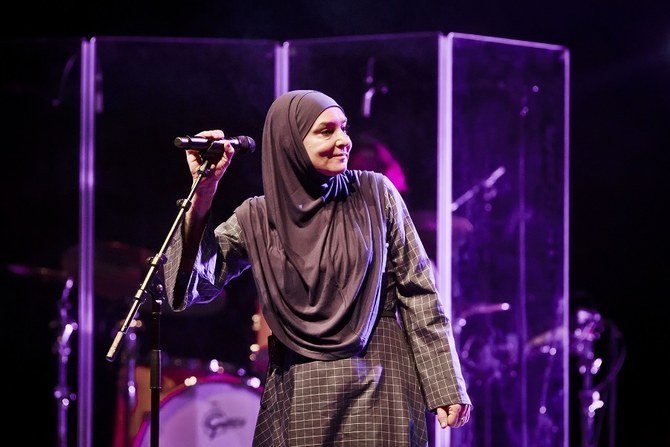 In October 2018, the popular Irish singer-songwriter revealed on Twitter that she had ditched Catholicism for Islam and changed her name to Shuhada' Davitt.
According to the 2016 Pew Research Centre report, Religion and Education Around the World, it is estimated that Ireland's Muslim population stands at approximately 70,000, of whom 2,000 are said to be doctors.
A 2011 census recorded 49,204 Muslims, including nearly 12,000 school-aged children. The numbers represent a 51 percent increase since 2006.