Mosques, community organizations, and Leaders in Oldham came together on Monday, November 25, to commemorate International Domestic Violence Day and raise awareness of all forms of abuse, Oldham Chronicle reported.
"We need to raise awareness about domestic violence and how it is negatively impacting individuals and families in our communities, by sending a united message across to say it's never right to use violence against women and children no matter what, we can help prevent it from happening," said Kashaff Feroze from OAK Community Development.
The White Ribbon Day is usually marked on the 25th of November against domestic violence.
On Monday, Oldham Mosque Council, OAK Community Development, community leaders and businesses came together to say 'we stand together' against hate, domestic violence, and child grooming.'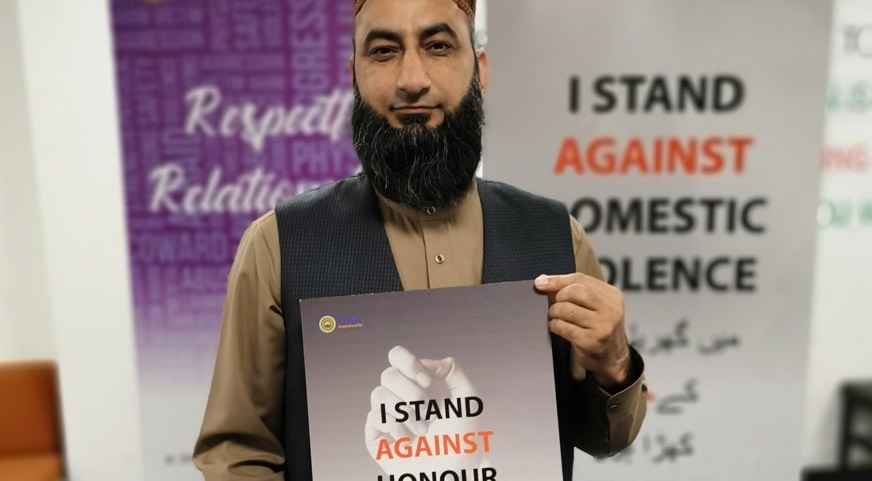 During the event, the imams and mosque leaders said they will raise awareness against all forms of violence including domestic abuse, hate, bullying and child exploitation in their sermons.
Mufti Helal from Oldham Mosque Council said, "Domestic abuse is a taboo subject within the community and one that is often overlooked."
"Our mosques and Imams have a responsibility to educate and speak out about this detestable behavior, there is no room for it in our society.
"The Islamic teachings and the example set by Prophet Muhammad are clear in that it is a religious duty for men to treat their partners with mutual love and care and to stay away from oppression and ill-treatment of others," he added.
Muslim scholars confirm that any form of domestic violence contradicts Islamic teachings.
Islam respects women and gives them equal rights. In many Quranic verses and Prophetic traditions (hadiths) there are references to the way how husbands should treat their wives. The original situation is to treat them kindly and gently.