Muslim faith state schools took all top three positions for progress in the published GCSE league tables for 2019.
"Credit must go to the teachers, parents, and of course students, at these high performing Muslim faith schools for their excellent achievement," Harun Khan Secretary-General of the Muslim Council of Britain (MCB) said in a statement.
"Their results show that with hard work and dedication children of all backgrounds and in any educational setting can achieve their utmost."
"Credit must go to the teachers, parents, and of course students.. for their excellent achievement."

Well done to Tauheedul Islam and Eden Girls and Boys Schools for their outstanding GCSE results! https://t.co/T2EvFP2Ei7@MuslimSchools @TauheedulGirls @edengirlscov

— MCB (@MuslimCouncil) October 24, 2019
According to the 'Progress 8' framework that the UK government uses to measure performance, schools are judged according to the progress students make in addition to the grades they achieve.
Tauheedul Islam Girls' High School, Eden Boys' School, and Eden Girls' school ranked highest for improving their pupil's test scores between Key Stage 2 and Key Stage 4.

At Tauheedul Islam 83.3 percent of students got high passing grades in English and Mathematics, while the institute got a 69.9 point score on the Progress 8 scale. It was the fourth consecutive year that the school had topped the national table.
A spokesperson from the Association of Muslim Schools, which these schools are members of, said, "After first praising and thanking God on the great success of our schools in their GCSE results, we congratulate, whole-heartedly the students, parents, teachers and the leaders of our Muslim faith state schools for their outstanding academic achievement."
A full breakdown of the results can be found here.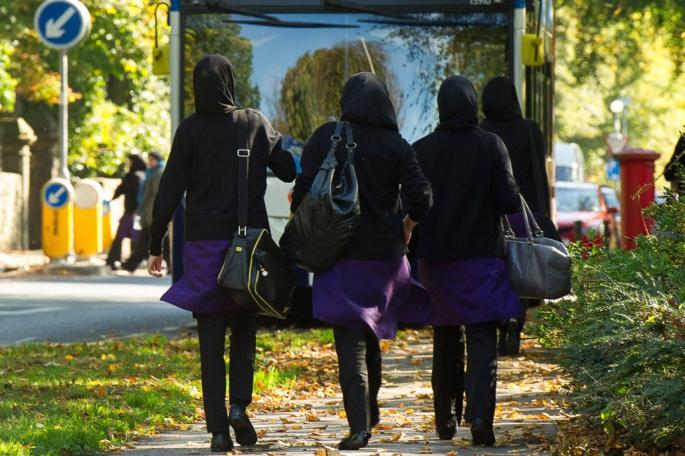 Success Story
According to the Association of Muslim Schools, UK has different types of schools; Madrassas are those religious schools that are attached to mosques, while full-time Muslim schools aren't focused on the recitation of the Holy Qur'an.
For years, independent Islamic schools have remained at the top of UK GCSE results, setting an example for faith-based schools as successful, highly-achieving and inspiring educational institutes in Britain.
The Muslim schools' overall average of students who received 5 or more A*- C grade GCSEs, including English & Maths, exceeded the national average with 9 schools achieving a 100% success rate – only 55 schools achieved the 100% landmark in the whole of the UK.
Islam is the second-largest religion in the UK with results from the national Census 2011 giving the UK Muslim population in 2011 as 2,786,635, 4.4% of the total population.
In 2011 it was reported that the UK could have as many as 100,000 converts to Islam, of which 66% were women. Islam is the fastest-growing religious confession in the UK and its adherents have the lowest average age out of all the major religious groups.