LONDON – While the biggest concern of Muslim students studying abroad outside the Islamic World was finding halal branches of Nando's or prayer rooms, today it's their safety that ranks top of their list of worries.
Two years ago, Putri Viona Sari, an Indonesian PhD student at the University of Edinburgh in Scotland was shopping at a grocery when a young white man shouted at her the slogan of the xenophobic presidential campaign of the American President Donald Trump: "Make America great again!" the veiled Muslim told Asian Correspondent in an interview on April 24.
Sari isn't the first Muslim student to have experienced such Islamophobic incident in the UK.
Azzam Anwar, a Malaysian student of Philosophy, Politics, and Economics at King's College London, also said: "I was verbally abused when I went out one day donning a 'jubah'," a folkloric dress in many Muslim countries.
"A van passed by us and its driver shouted to us a racist humiliation and threw an empty yogurt pot at us," Anwar recalled.
Siti Aminah Muhammad Imran, a Malaysian PhD student at Imperial College London, said: "I'm not so sure about the UK government as a whole, but as for London, I do see that the mayor Sadiq Khan is doing a lot to stop any kind of Islamophobic and prejudicial attacks that are increasing nowadays, such as putting a lot more men on patrol."
London's first Muslim mayor has initiated the #LondonIsOpen tolerance campaign.
He introduced specially-trained investigators to deal with hate crimes in every London borough, furthermore, he created an online hate crime hub to identify, prevent and investigate online abuse.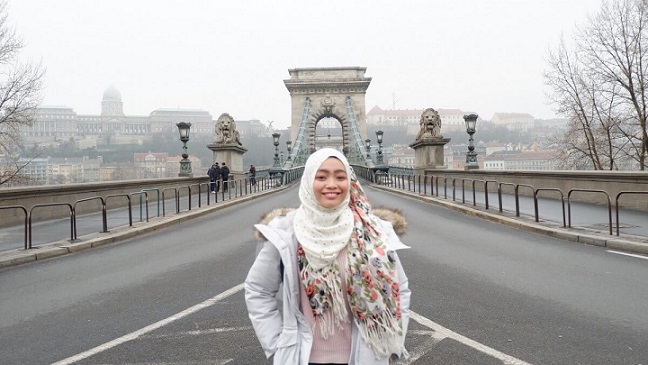 Rising Hate
According to Home Office data, religious hate crimes are up nearly 30%.
Scotland Yard recorded a further increase in hate crimes following the Westminster Bridge terrorist attack on March 22, 2017. In London, reported anti-Muslim hate crimes has soared by almost 40% in 2017.
One in three Muslim students in the UK had experienced some type of abuse or crime at their place of study, with one in five experiencing verbal abuse in person. Most believe they are motivated by anti-Muslim prejudice.
According to the same studies on British streets, one in three Muslims feels fairly or very worried about being physically or verbally abused. For veiled Muslim women or those in clothing that makes them 'identifiably Muslim', this fear is several times more.
Asian Correspondent's journalist, Lee Lian Kong, reported that Muslims were 40 times more likely to have been referred to Prevent in 2017 than non-Muslims.
A National Union of Students survey published in 2018 found that Muslim students are less likely to participate in the activities of or seek a high-profile position in their student unions.
Two out of five respondents (43%) who reported having been affected by Prevent said this experience made it harder to express their opinions or views, especially on issues like racism, Islamophobia, Muslim student provision, terrorism, Palestine or Prevent.