The scene of a hijabi Muslim girl skating is not a familiar one in Birmingham. Therefore, a stunning mural depicting a girl in hijab has been highly praised as a good gesture to break down social barriers.
"I was painting in Georges Park when I saw this young, Muslim girl skate past me," Bunny who created the mural as part of Punch Record's GALLERY37 program, told Birminghamlive.
"I thought to myself: 'Wow that's not something you often see', I asked her about skating and she said she'd been practicing for seven months.
📚 Read Also: England Stars Visit Group Encouraging Muslim Women to Play Football
"Eventually her mum came over and we started chatting about girls, particularly Muslim girls, doing things not typically perceived as standard for them to do.
"I told them I'd love to do an interpretation of her if the family agreed, which they did. The only stipulation was that I didn't show her face, which is why she's looking away in the mural.
"They were really happy for it to go ahead as they are really supportive of her doing something she loves."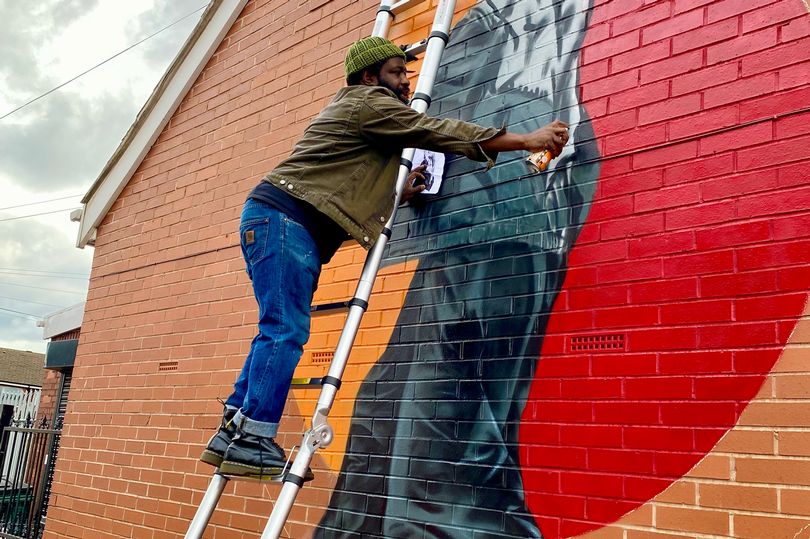 Inspiring Work
The work is one of several thought-provoking murals dotted around Lozells. Finished by October 10, the murals have their own unique QR codes which passers-by can scan on their phones and log into a website that tells each mural's background story.
The murals are the result of cooperation between Bunny, Jason Caballero, and Simone Linton for the 'DOWNLOW' project.
DOWNLOW aims to capture the essence of the Lozells community and "reanimate" the area post-lockdown by connecting with local residents, schools and businesses.
"I'm struck by the amazing work from Bunny and his creative team," Lozells councillor Waseem Zaffar, cabinet member for transport and the environment, said.
"Uniting the diverse communities of Lozells and using arts as a vehicle for change."
Islam is the fastest growing religion in the culturally diverse city of Birmingham.
There were 301,000 Muslims in Birmingham in 2018, making up 27% of the local population. The number of Muslims has risen by 21% from 249,000 in 2011.