Wearing hijab for two years, 15-year-old Huda Makai Asghar was shocked to hear about a proposal to ban hijab in Danish schools.
This recommendation has received negative reactions from educators and the Muslim community alike.
"I have always known that we have freedom of religion in Denmark. I can wear what I want, and I can believe in what I like. So when I heard about the proposal, I was surprised," she told Al Jazeera on the phone.
"I can't do that; it is a part of me," she said.
📚 Read Also: To Become Citizens, Denmark Requires Muslims to Shake Hands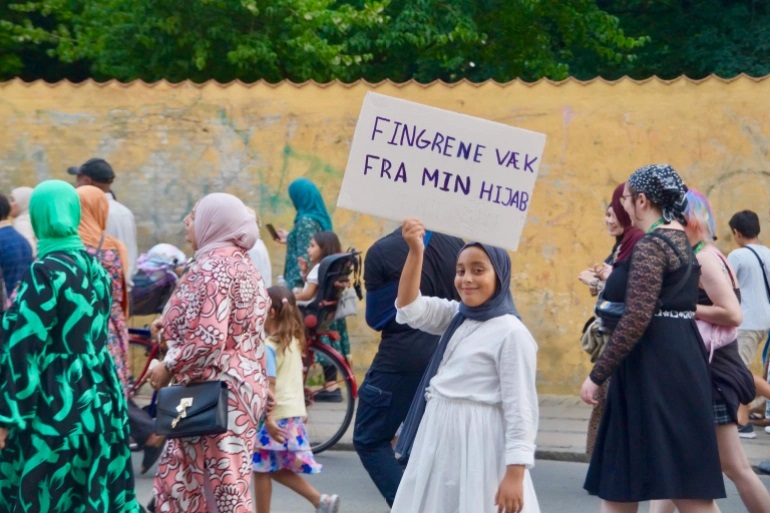 Asghar was commenting on the proposal made earlier this month by the Danish Commission for the Forgotten Women's Struggle – a body set up by Denmark's ruling Social Democratic Party.
According to the commission's report (PDF), the "use of scarves in elementary school can create a division between children in two groups – 'us' and 'them'".
Along with hijab ban, the commission made other recommendations including providing Danish language courses, promoting modern child upbringing practices in ethnic minority families, and strengthening sexual education in elementary schools.
Lone Jørgensen, principal of Tilst Skole, an elementary school in Jutland, does not support the recommended ban.
"The ban would create a law between the children and their parents, and the children would get stuck in between," Jørgensen said. "My job is to run a good school for everyone, where there is room for everyone and everyone is of equal value."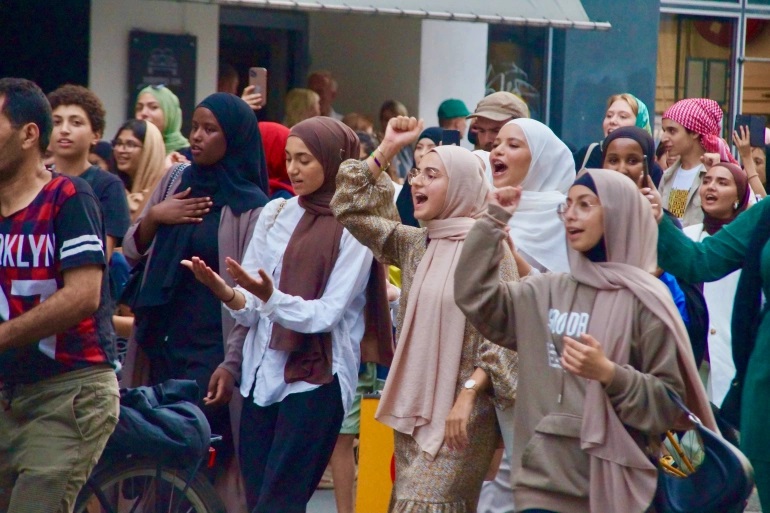 Hands off my Hijab
This hijab ban proposal has sparked a backlash in Denmark, as several thousands of people took to the street of Copenhagen to protest the proposal.
Midwife and activist Lamia Ibnhsain, 37, organised the event, titled "Hands off our hijabs".
"I realized that our voices are invisible in society. The initial intention with the demonstration was to go to the streets and make our voices heard," she said.
Iram Khawaja, an associate professor at the Danish School of Education at Aarhus University, said the ban would not solve any of the issues faced by girls who are subject to social control.
Islam is Denmark's largest minority religion. According to the World Population Review published in 2019, 313,713 Muslims live in Denmark, or approximately 5.40% of the population.
Islam sees hijab as an obligatory code of dress, not just a religious symbol displaying one's affiliations.
In a poll conducted by Voxmeter on behalf of news agency Ritzau, 56.1 of respondents said 'no' to a ban on the hijab at schools.
A significantly lower proportion of 28.2 percent said 'yes' to such a ban while 15.7 percent answered 'don't know'.