LONDON – The British Muslim charity Penny Appeal has unveiled five ice sculptures in the heart of London's financial district, Canary Wharf, each representing five families that are made homeless every hour in the UK.
To give this content, the charity Shelter has observed that 1 in 67 people in Birmingham – the second most populous city in the UK – is homeless. Speaking to the BBC, Shelter's CEO, Polly Neate said,
"Due to the perfect storm of spiraling rents, welfare cuts and a total lack of social housing, record numbers of people are sleeping out on the streets or stuck in the cramped confines of a hostel room. We desperately need action now to change tomorrow for the hundreds of thousands whose lives will be blighted by homelessness this winter."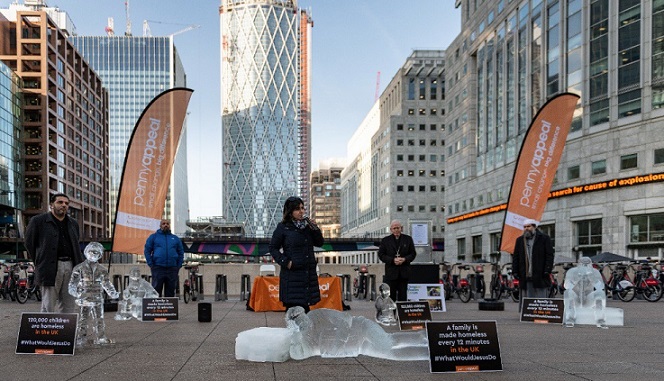 In response to this harshness, British Muslims and Christians have come together to raise awareness of homelessness and to provide solutions where possible.
"We're so used to seeing homeless people as we pass them in the streets, it's so easy to turn away. Very happy to be here with Penny Appeal to highlight a need, a crisis really, that both Christians and Muslims are called upon to respond to by our respective faiths. And this is something, the needs of the homeless, that cuts right all divisions of faith, belief and doctrine, and practice. And it is something we can wholeheartedly respond to."
Bishop Paul Hendricks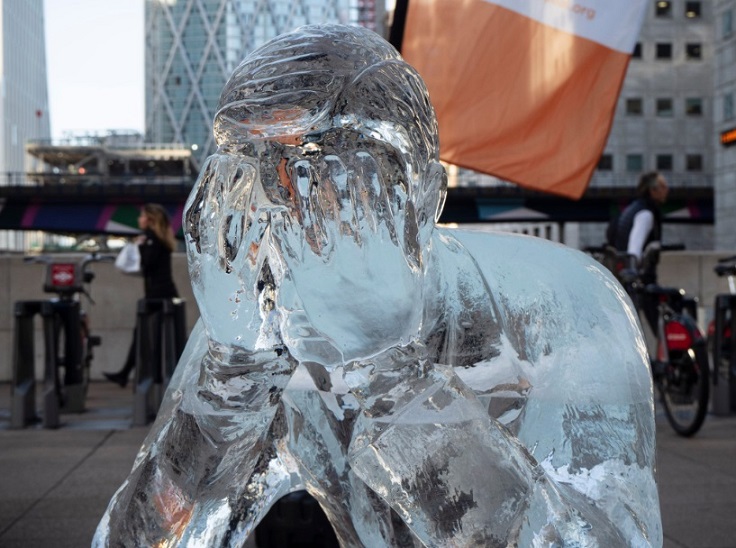 "Think about what you could give. Not just a present to a loved one, but actually an opportunity, a chance, to somebody who needs it most. The vulnerable on our streets, the poor, the hungry and the homeless. I'm delighted to be part of this campaign, this initiative.
"I think it is a powerful campaign because it is around Christmas as so many of us will be spending time with our families in a warm and safe home, and other people will not. And it's also powerful as Muslims and Christians are coming together to ask ourselves that really important question: what would Jesus do? Would he walk past or would he do something?
"Jesus is such an important figure for the Christian community and of course Muslims too, in terms of my upbringing and my faith. And therefore I think it is important that we come together as people of faith, to ask ourselves this question, what more can we do to help those in need."
Baroness Warsi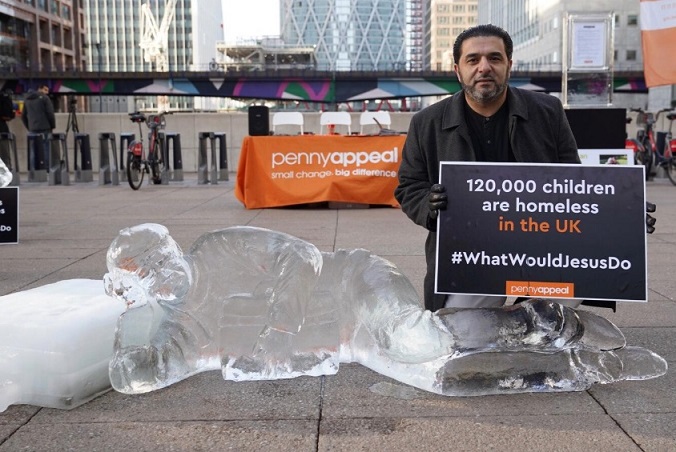 "As Muslims, we love both Muhammad and Jesus."
Imam Ibrahim Mogra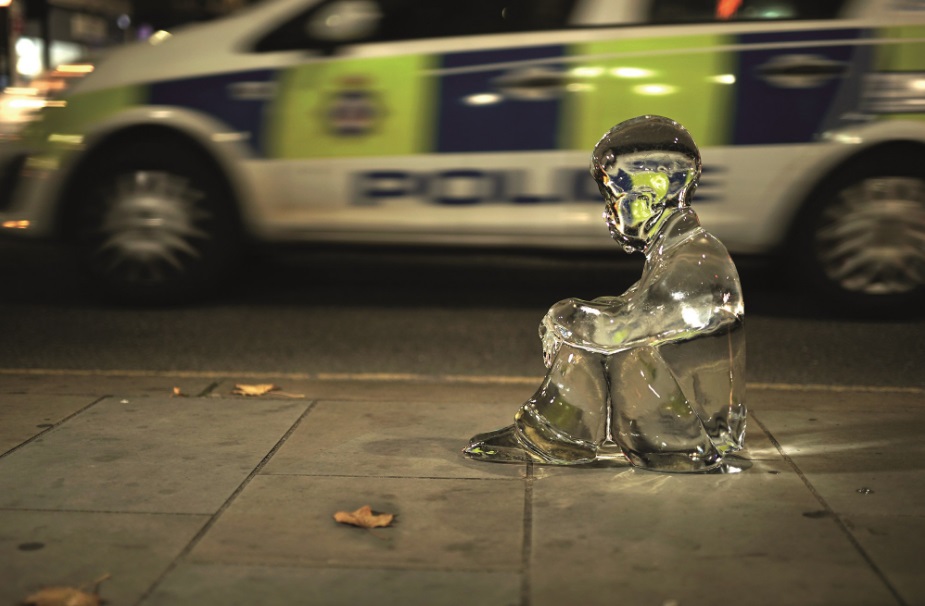 Speaking to the publication Christian Today, Penny Appeal's chief executive Aamer Naeem said, 'Our campaign reaching out to help the vulnerable homeless in the UK runs all year round, but this is the season where we feel more for those in need due to the harshness of the weather."
During 2018, more than 320,000 people have been recorded as homeless. This is a rise of 4% from 2017. And while the government is investing £1.2 billion to address homelessness. That one of the richest countries in the world has such a big problem with homelessness, has left it to the initiative of men and women to contribute, where our government has failed us.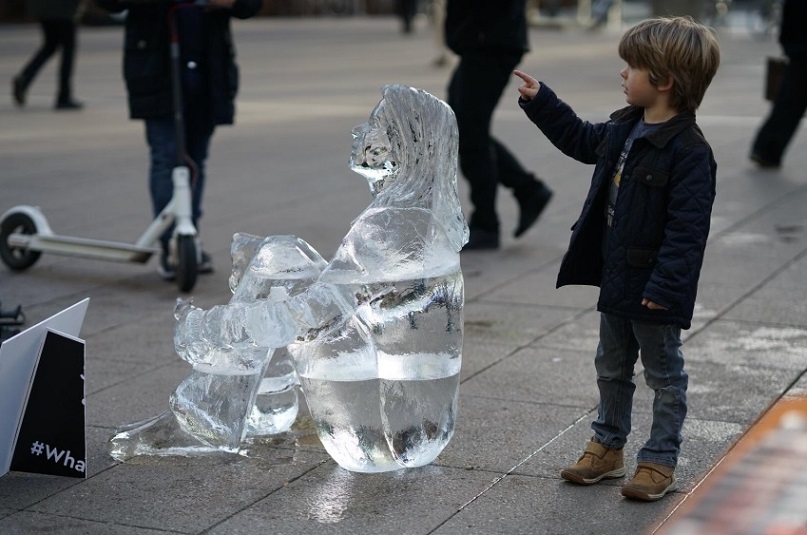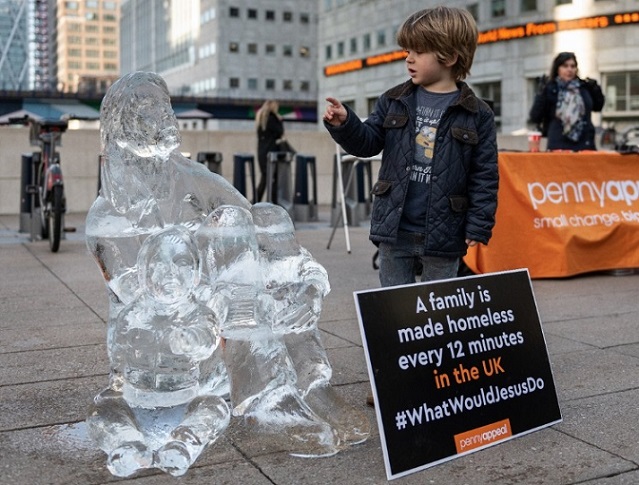 This initiative is a reminder that part of being a productive member of society, all of us contribute – in whatever capacity – to help address and improve the situation and circumstance of our neighbors.
"Feeding the hungry, sheltering the homeless, taking time to speak to the lonely and cleaning our post-party streets. Just some of the ways #BritishMuslims will be spending Christmas."
Feeding the hungry, sheltering the homeless, taking time to speak to the lonely and cleaning our post party streets.
Just some of the ways #BritishMuslims will be spending Christmas
Documented in @APPGBritMuslims report #AVeryMerryMuslimChristmas #WhatWouldJesusDo https://t.co/KzimOxocd2

— Sayeeda Warsi (@SayeedaWarsi) December 17, 2018