Austria's government is facing backlash for launching a controversial "Islam Map" website that shows the locations of more than 600 mosques and Muslim associations across the country.
"The publication of all the names, functions and addresses of Muslim and Muslim-affiliated organizations represents an unprecedented crossing of boundaries," Muslim Youth Austria (MJO) said, Deutsch Welle reported.
The map has been co-created by the University of Vienna and Austria's Documentation Centre of Political Islam.
📚 Read Also: Vienna Shootings: Young Muslims Hailed for Helping Victims
MJO threated it would file a suit against the controversial map, fearing that it couldlead to anti-Muslim hate crimes.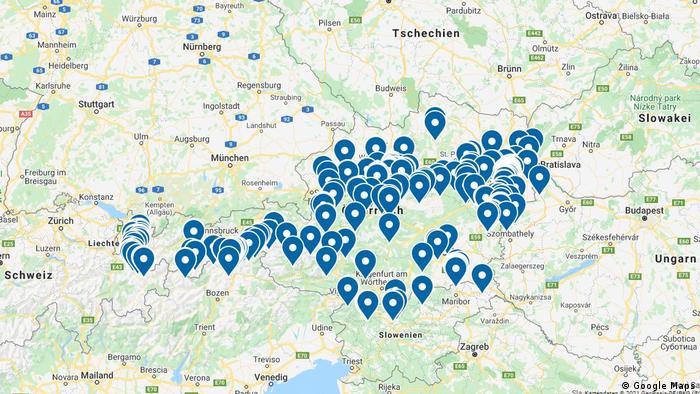 Adis Serifovic, the chairman of MJO, told broadcaster ORF that it also includes youth organizations with private addresses and presents an "enormous security risk."
The group Islamic Religious Community in Austria (IGGOE) warned against stigmatising all Muslims living in Austria "as a potential danger to society and the democratic legal order in the country".
This campaign is fueling racism and "exposes Muslim citizens to a massive security risk", the IGGOE added.
📚 Read Also: Austrian Court Overturns Hijab Ban for Students
Tensions
The controversy has also led to tensions between the governing Austrian People's Party, which was behind the map, and their coalition partners in the Green Party.
"This project is the opposite of what integration policy and dialogue should look like," Green Party spokeswoman Faika El-Nagashi told Der Standard.
In addition, the Protestant Church has also expressed concern. Bishop Michael Chalupka called on Integration Minister Susanne Raab, who unveiled the map, to take the site down.
Of Austria's 8.75 million people, an estimated 700,000 people identify as Muslims.
Reports of anti-Muslim attacks in Austria have been on the rise over the past years.