The construction of the mosque costs 34 million euros.
It is situated in the semi-industrial area of Ljubljana and could hold at least 1,400 worshippers at a time.
For many decades, Slovenia had no single mosque since its only mosque got demolished after the WWI.
Slovenian Muslims made a petition in 1964 to build their first mosque.
On Monday, and after more than 50 years, Slovenia's first mosque opened in the capital Ljubljana, overcoming financial hurdles and right-wing opposition.
Islamic community head Mufti Nedzad Grabus said the mosque's opening was "a turning point in our lives," Business Recorder reported.
"Slovenia is the last former Yugoslav state to get a mosque, making Ljubljana a capital rather than a provincial town on the edge of the world," he told a press conference.
Construction, which began in 2013, cost some 34 million euros, out of which 28 million euros were Qatari donations, according to Grabus.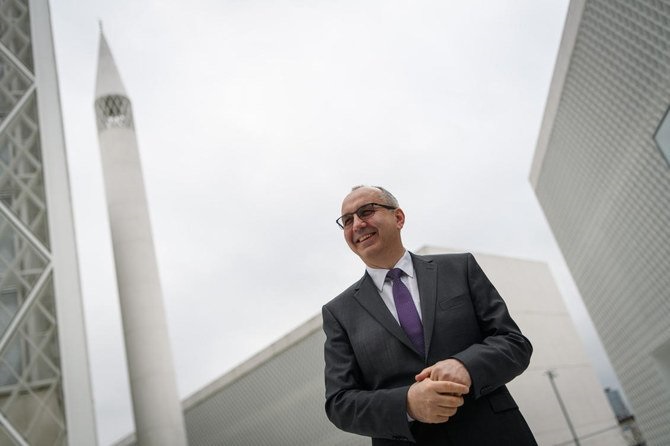 The mosque is situated in a semi-industrial area of Ljubljana. It can hold up to 1,400 worshippers.
The minarets of the mosque are 40 meters high and are colored in blue. A large blue textile made dome dominates the mosque's interior.
The mosque also houses a center of the Muslim community which helps in highlighting the cultural values of Islam. The center comprises an education center, library, basketball court, etc.
Until now, Muslims have been worshipping and holding ceremonies in rented sports halls or buildings.
Muslims make up 2.5 percent of the country's two million people, constituting the second biggest religious group, according to the last 2002 census. Grabus estimated there were around 80,000 Muslims currently.
Azra Lekovic, a Slovenian Muslim in her late 40s, described the mosque as "crucial", saying her children, 22 and 24, had distanced themselves from the religion over the years.
"I hope it will allow my children to get in touch with the Islamic community again, to meet progressive people and find friends that share their religion," the entrepreneur from Sezana in western Slovenia told AFP.