CAIRO – With drumbeats getting louder for Brazil World Cup, international teams are putting their final touches on their squads to compete for the most coveted tournament in the world. Shining in their teams, dozens of Muslim players have been listed to take part in this summer's international games.
Here are some of the names of Muslim stars participating in the international tournament.
Yaya Toure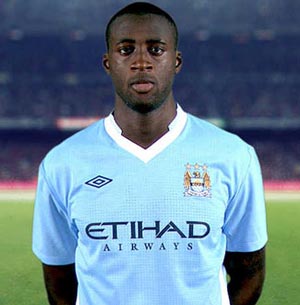 The Manchester City midfielder, Yaya Toure, 31, played for Côte d'Ivoire team in Brazil 2014, making his third appearance in FIFA World Cup tournaments.
Playing his first international match in 2004, the 189-cm player has gained several medals over years, including two Spanish La Liga titles, two English Premier League titles, the Greek Super League title, a UEFA Champions League winner's medal, and victories in a host of domestic cup competitions.
Named as the best player in a game, Manchester City midfielder Yaya Toure politely refused a Champagne bottle award saying he does not drink because he is a Muslim.
Kolo Toure
Dubbed as one of the most experienced players in Africa, the Liverpool FC (ENG) defender, Kolo Toure, was picked among Côte d'Ivoire squad playing in Brazil 2014.
Born in March 1981, the Muslim Ivory coast player has a history of more than 100 international games for his country. His first international match was between Niger – Côte d'Ivoire in July 2000.
The brother of Yaya Toure has previously played for his country in two FIFA World Cup finals.
The veteran footballer, 183 cm, has participated in 107 international games for his country, recording 6 international goals.
Sulley Muntari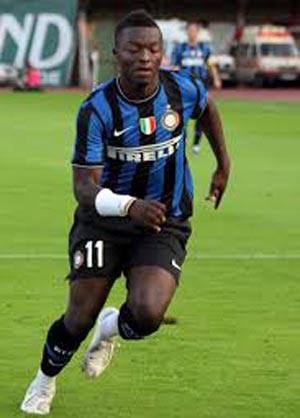 The Ghanaian Muslim footballer, who was born in August 1984, is a central midfielder for the Italian AC Milan (ITA).
With 81 international games, the 179-cm player has competed at the highest levels of club football, scoring 21 international goals.
The elder brother of CFR Cluj player Sulley Muniru has played for the Portsmouth team that won the FA Cup (English Football Association Challenge Cup) in 2007–08.
Lining up for the Black Stars at the last two FIFA World Cups, Muntari had scored against the Czech Republic in 2006 in what was Ghana's first-ever World Cup victory.
Four years later, the Muslim midfielder has made victory in the dramatic quarter-final against Uruguay in Johannesburg.
Ahmed Musa
Born in Nigeria in October 1992, the Muslim player was listed among the key players who played for Nigeria in the World Cup 2014.
The forward player is playing for the Russian club CSKA Moscow and the Nigeria national team.
Musa started his professional career after being loaned to Nigerian JUTH F.C. in 2008, where he played 18 games.
The massively talented Nigerian youngster has played his first international match in Nigeria's Madagascar in September 2010.