OSUN – A Muslim student from Nigeria's Osun state has emerged as the overall best medical student of V.N. Karazin Kharkiv National University, Ukraine, offering a role model for many young students to follow.
"Indeed, this is a good news for the government and the people of the State of Osun," one of Osun governor aides told The Renaissance on Monday, June 5.
"I remembered vividly sometimes in 2012 when the Deputy Governor weeped uncontrollably when we had serious challenge with the stranded students entry visa to Ukraine. All hope to rescue these students almost faded away but against all odds, it ended up as a successful venture."
Advertisement


Advertise on AboutIslam
The student, Miss Lateefat Abiola Oyeleye, is among the 85 medical students of UNIOSUN sponsored by the Rauf Aregbesola administration in 2012 to complete their studies at the foreign university, one of the oldest in Eastern Europe.
In the examination, Abiola led other students with 95.9 per cent, topping 546 final year Medical students of V. N. Karazin Kharkiv National University in Ukraine.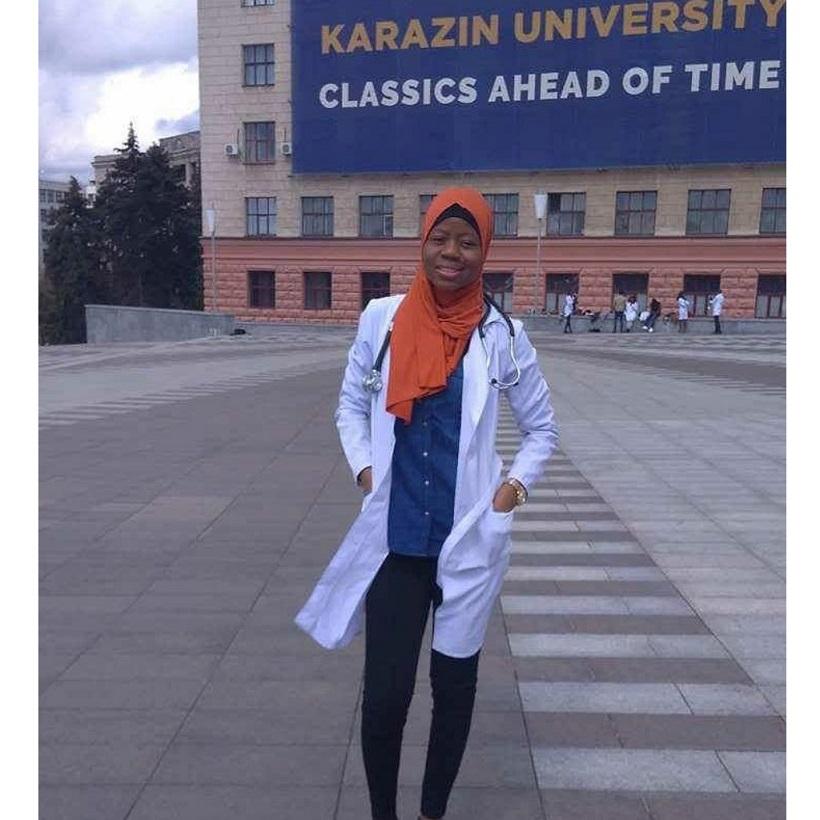 A statement yesterday by the Commissioner for Information and Strategy, Adelani Baderinwa, said 50 of the 85 students, including Abiola, have become medical doctors after passing the Krok 2 Exams.
Baderinwa said all the 50 UNIOSUN students, who wrote the final examinations among the 546 medical students of the university, passed, according to the result released earlier on Sunday.
The commissioner said the students will have their convocation on June 30.
Kharkiv University today rates among the best Eastern Europe classical universities. Since its foundation, the University has graduated over 130,000 students.
It remains the only university in Ukraine that has produced three Nobel Prize laureates.