Our visits taught me ten valuable lessons:
1- Newly reverted Muslims bring a newborn-like enthusiasm for the thirst of Islam and the love of Allah. May Allah protect us from ever losing that feeling. They come with a desire to be guided, taught and to feel as if they are part of a family, a community. We, as an Islamic community, need to be aware of this and make sure we have people close by who can take the time to form a lasting bond with them to help them along their journey in learning about Islam and becoming closer to Allah. As reverts, it is important to realize that we also need to reach out, making our needs known to our new community.
2- Everyone in Islam struggles with something. Conversing with a wide variety of sisters from different mosques with different backgrounds and ethnicities gave me a deeper appreciation for what they endure in order to stay on the right path. It also gave me insight into the common struggles we share.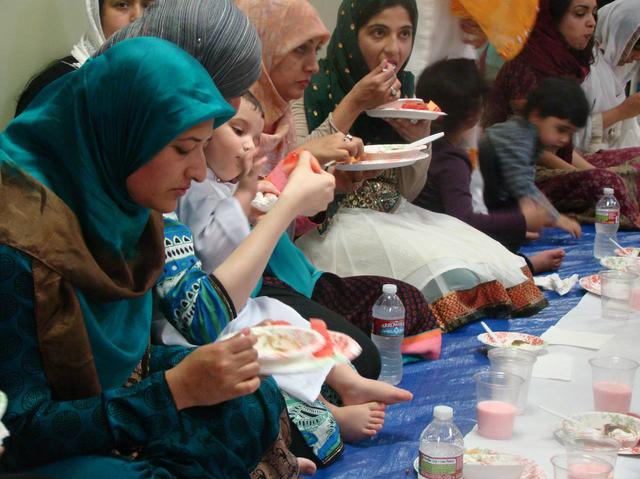 In sharing our struggles, be it a sick child, opposing family, single motherhood, being a newly arrived immigrant, or being terminally ill, there is power in the camaraderie of sisterhood and sharing. It binds us as a community of Muslim women and it provides us with a platform for serving Allah in a better way. We need to judge less and love more.
3- Even when I am in a new town, I should consider any mosque I walk into as home. Our Islamic community should be welcoming, as we never know who will walk through our doors and who will or will not return based on our friendliness.
4- To break bread with my Muslim sisters is to share oneself with another for the sake of Allah. This is an act of worship in itself.
5- They all have something valuable to teach and share. Our Islamic community has done a good job of encouraging our sisters to shine in the mosques, pearls that we are!
6- Often, some people are left on the sidelines because of their culture, ethnicity or even status of reversion. This is sad. Our Islamic community is huge and is made up of all different kinds of people. Its diversity is a wonderful thing. We should embrace and learn from our differences with love.
7- By leaving the comfort of my local mosque, I was able to learn more about Islam from the different styles of lectures given at other mosques. This, in turn, opened my eyes up to new things.
8- Our Muslim community is not static. It's always growing, changing and getting stronger with an influx of new Muslims and by addressing crises, such as the refugee crisis and the rampant Islamophobia.
9- Our Muslim community is not perfect. Only Allah is perfect. We are striving.
10- I have a lot to learn but I am blessed to be on this journey and blessed to be a part of the Muslim community: the greatest on earth.
Pages: 1

2