It seems that climate change is giving us new facts to scare the world into urgent and necessary action.
With rising temperatures, more ice and snow have been melting from Europe, the North Pole & other regions with snow reserves.
This extra water is being added to the global water cycle year after year, leading to a rise in sea levels and increased floods around the world.
Since the end of July, floods triggered by seasonal rains have caused heavy damage in several countries in Africa.
The flash flooding, the worst since 1946, have affected more than 1.2 million people in 12 different countries, leaving many of them struggling to look for shelter.
Over the past five weeks, the monsoon rains have caused massive destruction in Sudan, South Sudan, Ethiopia, Somalia, Uganda, Kenya, Cameroon, Niger, Nigeria, Chad, and Mali.
#UN Appeals for Help as #Sudan Suffers Worst Flooding in a Century
Over 21,000 people, with 86 dead and dozens injured, are facing a climate drama in Khartoum. Nile River has exceeded a water level never reached for over 100 years.#Tiredearth #ClimateChange #SudanFloods @UN pic.twitter.com/J5XKhkdyO3

— Rebecca Herbert (@RebeccaH2030) September 7, 2020
Destruction
In Sudan, the heavy rains have swamped 17 of the country's 18 states, killing more than 100 people and damaging over 100,000 houses. Dozens of schools and health facilities have also been damaged. The flood disaster has forced the Sudanese authorities to declare a state of emergency for three months.
In South Sudan, the floods have led to the displacement of over 600,000 people, according to UN estimates. The heavy rains have also killed 194 people and displaced over 100,000 people in Kenya. Ethiopia was also ravaged by the rains, which affected over 200,000 people.
5,000 people were displaced by flooding in neighboring Uganda.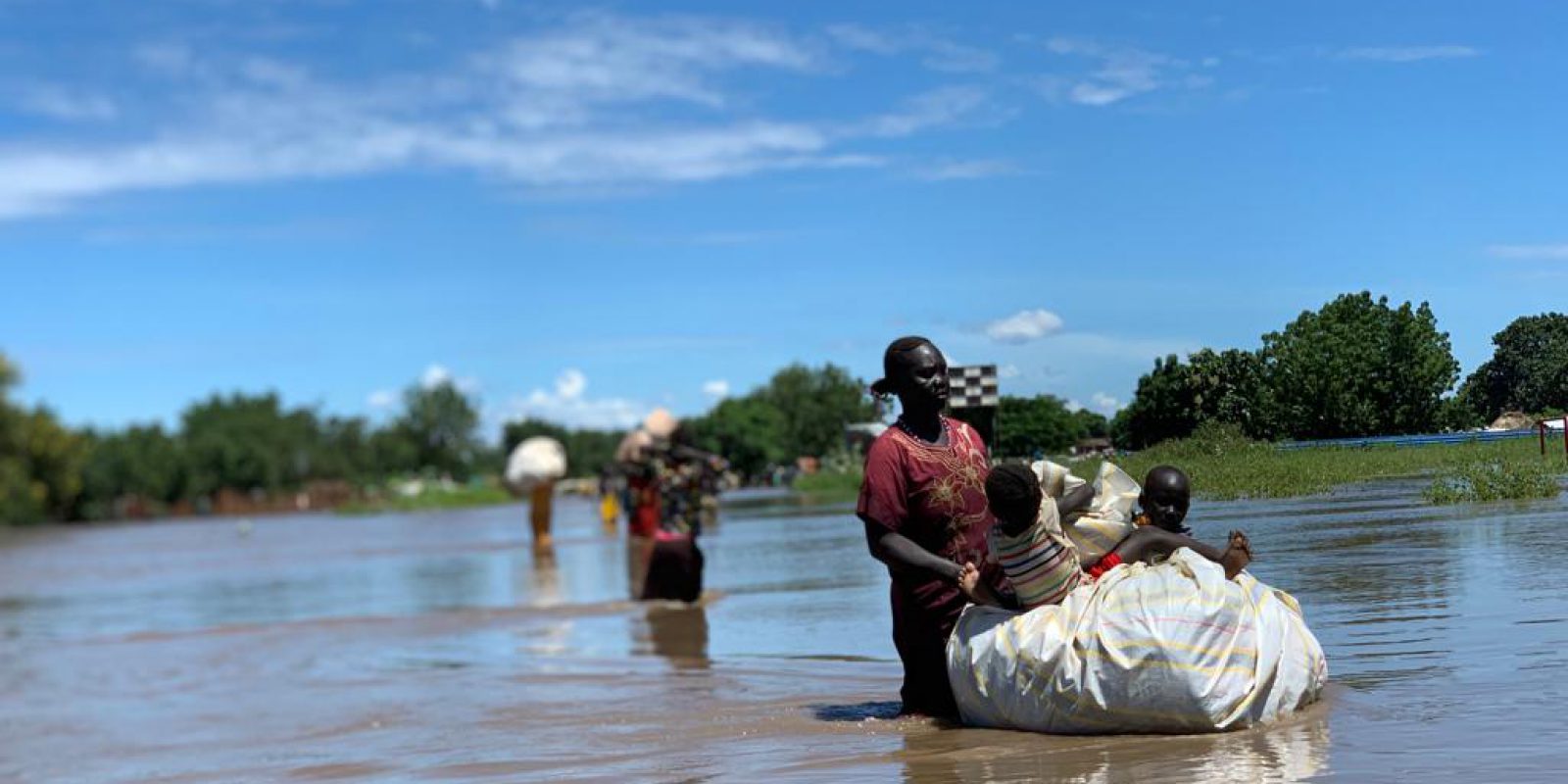 According to the Niger Red Cross Society, more than 88,000 people have been affected by the floods, and this has also led to the death of 33 people and the collapse of thousands of houses, leaving many seeking refuge in schools and host families.
Read Also: 5 Ways to Make Sadaqah While at Home
In Chad, flooding has caused the displacement of more than 120,000 people. Togo, Senegal, Ivory Coast, Nigeria, and Ghana have also experienced flooding.
The heavy flashfloods and torrents have sparked calls for urgent aid and emergency relief to mitigate the suffering of thousands of people across Africa.
And again, more tragedy!
Yet, having the strength to smile during crisis, is the most beautiful thing you can witness.#SudanFloods
#من_قلبي_سلام_للخرطوم pic.twitter.com/EjYItZneN2

— Devar Sher MD (@DevarSher) September 7, 2020
Aid Appeals
As Muslims, we are encouraged to help fellow humans going through hardships. That's why many Muslim organizations have been working on the ground, providing aid and support for the affected people since the beginning of the disaster.
The umbrella Organization of Islamic Cooperation (OIC) called on the member states and humanitarian organizations to provide urgent support to flood-stricken Sudanese people.
Islamic Relief Sudan has also launched a campaign to provide emergency relief aid to thousands of people affected by the floods.
Heavy rainfall in #Sudan led to the worst flooding of the River Nile seen in 100 years.
99 lives lost, over 500,000 people affected, & 100,000 homes damaged.

Islamic Relief is assessing the situation & our response.
Donate to our Global Emergencies Fund: https://t.co/ana4nwtGxk pic.twitter.com/w8BsQUrZsG

— Islamic Relief (@IRWorldwide) September 7, 2020
Another appeal was launched by LaunchGood for the same purpose.
Moreover, UK charity Muslim Hands called on supporters to donate so that vital relief can reach those affected by the floods in Sudan.
The Intergovernmental Authority on Development (IGAD) has also appealed for urgent help to flood-disaster victims in South Sudan.
"The immediate humanitarian priority needs include shelter (tents), food items, medicines (for human and livestock), and boats or canoes to reach the affected people," it said in a statement.
It's our role now, the ordinary people to take part and help our fellow humans by all means. Don't wait to take action..Everyone counts!