The fasting month of Ramadan is a golden opportunity for millions of Muslims to get closer to Allah (swt) by showing compassion and helping those in need.
But this year, the dawn-to-dusk month comes at a time when communities across the globe are forced to stay at home over the outbreak of Coronavirus in different parts of the world.
The pandemic has caused many to lose their jobs, leaving them in a dire need for help this Ramadan. It has also placed a tremendous burden on health services in most world countries.
To help ease this unprecedented financial burden, numerous Muslim organizations and individuals have launched campaigns to support vulnerable families during Ramadan.
COVID-19 Health Packs
In its effort to fight the pandemic, the UK-based charity, Hajja Naziha (HNCO), committed to helping the homeless in East Lancashire, has launched a campaign to prepare Coronavirus health packs containing Dettol soaps, antibacterial wipes, handy tissues, a water bottle and an NHS leaflet, for distribution among vulnerable families.
HNCO was shortlisted for the 2020 British Muslim Awards Charity of the Year, and has also distributed bottled water at Royal Blackburn Hospital, in addition to dispensing basic toiletry packs.
Also, Ummah Welfare Trust has responded to calls for help from the Nation's Health Service (NHS), launching a £1 million campaign to supply health and care workers with vital Personal Protective Equipment (PPE).
Ramadan Food Boxes
Other Muslim charities and organizations have launched campaigns and appeals to distribute food and hot meals to poor and needy people during Ramadan month.
In the US, ICNA Relief in Chicago is distributing food boxes to those who have lost their jobs, homebound elderly, widows, and other low-income neighbors.
For children in conflict zones such as Gaza, Islamic Relief is campaigning to provide Iftars for local orphans and to offer a vital safe place to play and enjoy the holy month.
Islamic Appeal is also planning to provide food packs during the holy month. It has encouraged people to donate £60 to provide a family with a Ramadan food pack containing a whole month's supply of essential food items.
Muslim Aid, for its part, will use donations to give those in need the meals they look forward to, from Suhoor to Iftar.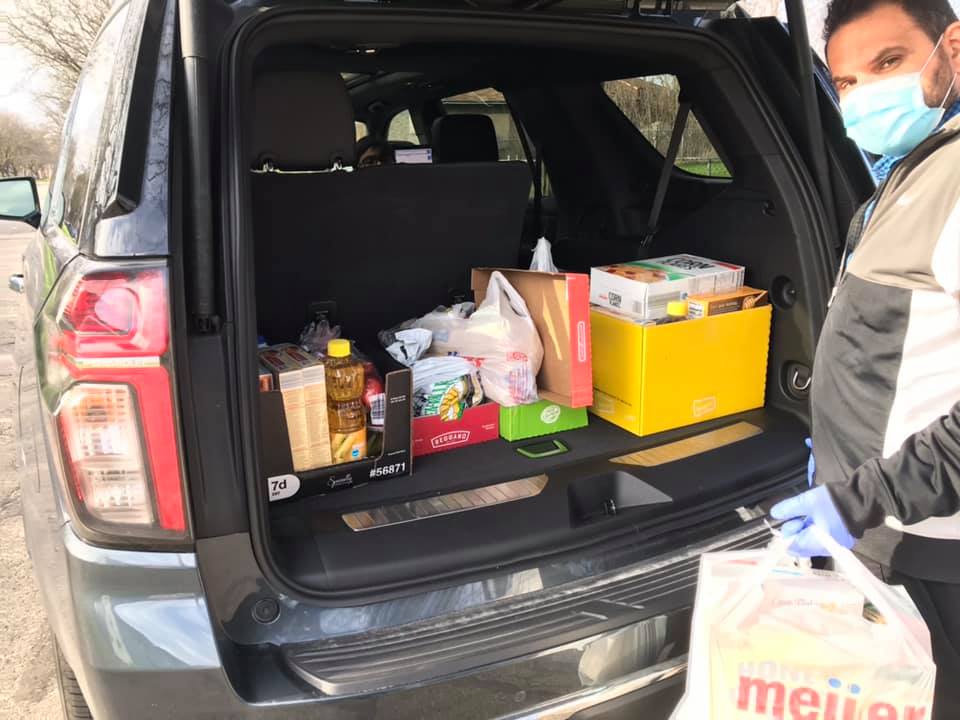 In Michigan, more than 200 Muslim-led volunteers are delivering groceries and meals and making masks to people.
According to a statement on the Michigan Muslim Community Council's website, "The effort follows in the tradition of the Prophet Muhammad, peace and blessings be upon him, to honor the rights of neighbors, elders, and those in need."