With the influx of immigrants seeking refuge in Europe since 2015, finding jobs for the newcomers has been a high priority.
There have been a number of government-assisted and citizen-initiated accelerator programs to help these newcomers settle into their new homes, build professional networks and find mentors and jobs.
Below is a list of some of these accelerator programs and job sites launched specifically for refugees across Europe.
This Amsterdam-based organization began as a way for local people to connect with refugees from the same profession over a cup of coffee. For example, a doctor from Amsterdam connects with his peer from Damascus.
The organization has expanded to offer mentorship, training, internships and recruitment programs too.
More Than One Perspective offers an "associate programme" to motivated refugees with educational qualifications, B1 German and a positive asylum status.
As part of the program, these associates will receive 200 hours of personalized guidance, training and workshops. This helps them build professional networks and improves intercultural understanding.
This organization is something of an online job board that offers full-time training and part-time training and internships to refugees.
Careers4Refugees offers a platform to companies who want to reach out to refugees and asylum seekers seeking employment. The positions on offer are from fields as varied as retail to engineering.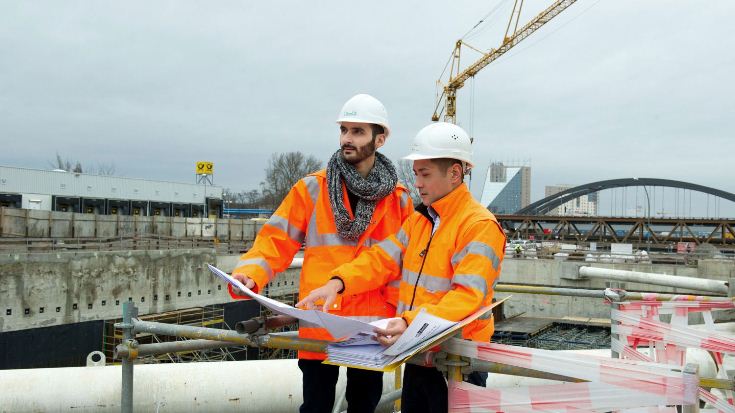 Workeer is a job platform that brings together job seekers and employers looking to fill vacancies, and they have a platform specifically for refugees searching for employment.
It's fairly straightforward: you simply register online with your qualifications and work experience and an interested employer reaches out to you. Or you can search for suitable jobs and apply.
This is a mentoring program to help newcomers with a background in engineering get their first skilled job in Sweden. They claim that they can find a job for applicants within 30 days.
The website is refreshingly simple and to-the-point: You register, select your industry and area, and they send 10 spontaneous applications at a time offering your services as a professional. They help you write the perfect email and can link you to over 21,000 direct contacts to Swedish companies.
This organization focuses on finding and promoting artisans. The selected craftsmen participate in a 6-month long program in which they learn about the French economy and culture.
The organization then helps them make a living through their craft. They do this by organizing workshops where master craftsmen can showcase their skills and teach participants. They also have an online shop where artisans and craftsmen can sell their wares.
The Migratory Cooks is an organization that helps talented and professional cooks seeking refuge in France. The cooks are hired on a permanent or fixed-term contract.
The organization sees their work as twofold: helping refugees find work (and therefore dignity) and introducing some of the lesser-known cuisines to the French.
This article was first published at mysalaam.com