Each year, more than 3 million Muslims commit to Hajj, a spiritual journey that represents the fifth pillar of Islam and the largest annual human gathering on the planet.
Every Muslim who is physically and financially able to do so is expected to make this pilgrimage once in their lifetime.
According to the 2018 report of the General Authority of Statistics in Saudi Arabia, a total of 2,371,675 Muslims performed Hajj last year in a steady and substantial annual increase during the past 92 years.
With a growing number of young Muslim embarking on the journey, these youth have enough potentials to make use of their physical ability and their modernized technological background in benefiting, helping, and aiding other pilgrims during Hajj rituals.
Here follows some tips for Muslim youth going to Hajj this year: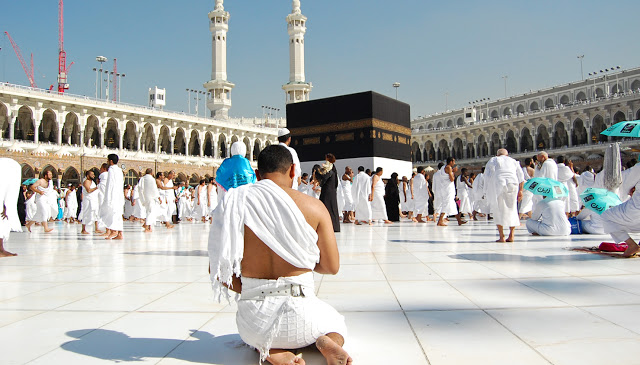 Niche Technology Users
Islamic Shari'ah views youth as the powerhouse of the Ummah by effectively contributing to their Muslim societies by giving time, talent, and money.
Muslim youth are ordered to play an important role in bringing about positive change in society and should work with the objective of making Islam prevalent. Prophet Muhammad (PBUH) has listed seven kinds of people who will be sheltered under the shade of God on the Day of Judgment.
They are: "1. A just ruler 2. A young man who passed his youth in the worship and service of God 3. One whose heart is attached to the mosque 4. Two people who love each other for the sake of God 5. A man who is invited to sin but declines, saying 'I fear God' 6. One who spends his charity in secret, without making a show, and 7. One who remembers God in solitude so that his eyes overflow with tears." (Riyadh-us-Saliheen, Hadith 376).
Several Muslim youth and companies have been investing in easing the once-in-a-lifetime sacred journey of hajj for pilgrims, by creating new technological tools such as Hajj apps which guide the pilgrim throughout his/her journey to perform the rituals easily.
Some of these apps provide the pilgrim with precise directions to reach the destinations of both the rituals and the services at the two Holy cities of Makkah and Madinah in general.
Other apps, when fed with accurate data form links and connections even without internet, connect the groups of pilgrims to organize themselves and avoid facing problems or getting lost.
Rewardable Volunteering at Rituals
With most pilgrims arriving at King Abdul Aziz International Airport in Jeddah, youth can help disabled and elderly pilgrims with papers and customs procedures.
The case is different at the International Airport in Madinah where disabled pilgrims are offered more convenient services.
For a more rewardable hajj, youth are encouraged to help elderly pilgrims (and those in need) who are unable to cope with crowded and unshaded sunny routes at the holy sites.
Ihram customarily starts at Al-Miqat station on the way from Madinah to Makkah. However, disabled pilgrims may find it more convenient to perform Ghusl. Afterward, they can enter Ihram from their hotel before leaving Madinah, where the 420-kilometer journey to Makkah begins.
At the Grand Mosque, where pilgrims perform Arrival Tawaf and As-Sa'ee between Safa and Marwa, youth volunteers provide wheelchairs and electric scooters throughout the Grand Mosque complex.
Afterward, at the tent encampment in Mina, not all toilets at Arafat and Muzdalifa are wheelchair-accessible. Accordingly, youth and volunteers can offer help and services such as providing disabled toilets and accommodation for elderly and mothering pilgrims at fully equipped tents in Mina & Arafat.
Fortunately, many adjustments have now been introduced to the three-day ritual of Rami Al-Jamarat, making it now easier and safer. Nevertheless, physically-challenged pilgrims may appoint youth and volunteers to perform stoning on their behalf.
Not only Hajj is a chance to be reborn in terms of one's past mistakes and shortcomings in life, but it is also a chance for the youth to take advantage of youthfulness and energy and partake in praiseworthy volunteering acts.
"There are two blessings which many people do not make the most of and thus lose out: good health and free time." (Bukhari)