Saudi Arabia's Ministry of Hajj and Umrah announced Monday, June 22, that hajj this year will be allowed only for a limited number of people to prevent the spread of the COVID-19 pandemic.
According to state-run media, the Saudi Press Agency (SPA), the annual pilgrimage would be restricted to a very limited number of pilgrims from all nationalities who are already residing in Saudi Arabia.
The government said its decision to drastically limit the number of pilgrims comes to preserve global public health due to the lack of a vaccine for the virus or a cure for those infected, as well as the risks associated with large gatherings of people.
📚 Read Also: 7 Most Misinterpreted Verses of the Quran
The decision comes weeks after speculations on whether the Kingdom will hold annual hajj season normally or cancel it due to the coronavirus.
Saudi authorities, like many other countries, have taken several measures to contain the spread of the virus since its outbreak.
Part of these measures was the cancellation of the Umrah (lesser pilgrimage), which takes place throughout the year.
Millions of Muslims typically make the pilgrimage to Mecca every year, with nearly 2.5 million doing so in 2019.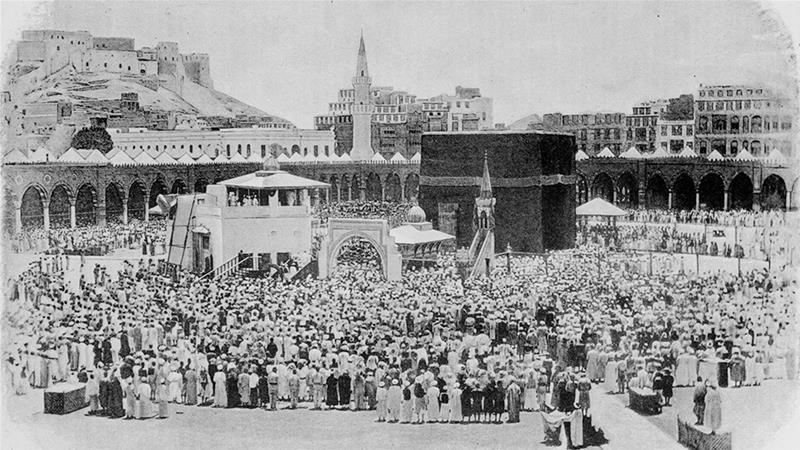 History of Hajj Suspension
Though this decision of cancelling a "normal Hajj" is very big, but this is not the first time hajj get suspended in that the pilgrimage would be affected or disrupted significantly as such.
Example of the earliest significant interruptions to Hajj is what took place in 930 AD when a sect of Ismailis, a Shiite minority, raided Makkah because they considered Hajj a pagan ritual.
There are also some reports that a global pandemic of drought and famine caused the Fatimid ruler to cancel overland Hajj routes in A.D. 1048.
Devastating cholera outbreaks several times throughout the 19th century resulted in the suspension of pilgrimages, including Hajj in 1837 and 1846.
In 2012 and 2013 Saudi authorities encouraged the ill and the elderly not to undertake the pilgrimage amid concerns over Middle East Respiratory Syndrome, or MERS.
In 2014, Saudi Arabia temporarily stopped issuing Umrah and Hajj visas for citizens of Guinea, Liberia and Sierra Leone due to the Ebola outbreak which killed over 11,000 people.